Shrikhand Mahadev Trek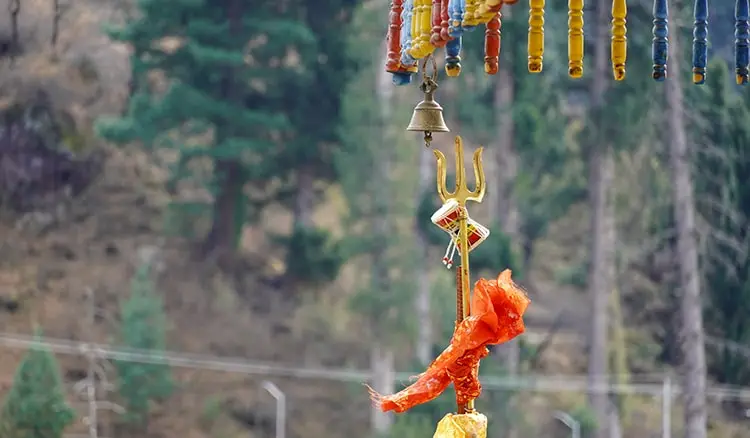 Shrikhand Mahadev Trek: A Pilgrimage Trail In Himachal Pradesh
Shrikhand Mahadev Trek is a challenging Pilgrimage trail in Himachal , India. In the Kullu district of the state of Himachal Pradesh. There are many things to see and do on the trek including rafting, camping, and exploring wildlife. Find out more about Shrikhand Mahadev!
Know Before You Go for Shrikhand Mahadev Trek
If you're looking for a challenging trek, the Shrikhand Mahadev trek is definitely worth considering. This 9-day itinerary will take you through some of the most breath-taking Himalayan terrain available. But before you go, make sure to do your research first. Here are some tips to help make your journey safe and enjoyable:
1. Know the location: The Shrikhand Mahadev trek begins in Kullu, located in the central region of the country. Make sure to have accurate mapping and directions before you leave, as there can be significant changes in road conditions along the way.
2. Book well in advance: While this trek is not particularly popular, it does tend to fill up quickly––so book as far in advance as possible.
3. Equip yourself appropriately: If you're planning on hiking any distance over uneven ground or in cold weather conditions, make sure to bring proper gear. This includes appropriate clothing and footwear for both mild and extreme temperatures, as well as a first-aid kit including medications and equipment for altitude
4. Consult your doctor before going on a trek and check if you are physically fit.
5. Carry your medications with you along with a mini first aid kit.
6. Don't litter on campsites as well as local sites.
Why a Shrikhand Mahadev Trek?
The Shrikhand Mahadev Temple is a pilgrimage trail located in Himachal Pradesh, India. The temple is dedicated to Lord Shiva and the trek to see it is an arduous one. The journey begins from Kinnaur Valley and ends at the temple. The total distance covered is about 160 km.
Why go on a trek to see the Shrikhand Mahadev Temple?
There are several reasons why people make the trek to see the Shrikhand Mahadev Temple. Some people believe that this temple brings good luck and others believe that it is an important pilgrimage site because it is said that Lord Shiva worshipped here before he went into meditation. Either way, undertaking a hike to the temple is a worthwhile endeavour.
If you're looking for an intense trekking experience, then this is definitely the route for you. However, be prepared for very cold temperatures during winter months (December to February) and hot weather during summer (June to September).
What to Expect on the Trek
If you are looking for an adventure, a vacation from the grind of everyday life, or just some time to reconnect with nature, then a trek to Shrikhand Mahadev is perfect for you! A pilgrimage trail in Himachal Pradesh, the trek is named after the Shiva temple located at its summit.
The hike to the temple is a strenuous 12-hour journey that gains more than 2,000 feet in elevation. Along the way, you'll pass through lush forests and across rushing streams. The views of glaciers and colorful mountain ranges are unforgettable. But be prepared for plenty of uphill work - and make sure to bring plenty of water and sunscreen because there's no shade on the trail.
Once you reach the temple, take some time to explore its stunning architecture and spend some time in prayer. You won't regret making this pilgrimage - it will leave a lasting impression on your mind and soul.
Best time and days to visit this trail
The trail is moderately difficult and requires good hiking skills. It is advisable to take suitable footwear and clothing along with you, as the weather can be chilly during the night. The best time to visit the temple is during the month of June or July.
The trek to Shrikhand Mahadev starts from Kullu in Himachal Pradesh. The temple is located at a height of 5,600 metres and is said to be the abode of Lord Shiva. The trekking route is not easy and takes around 6 days to reach the temple. There are several camping spots available along the way where you can spend your nights.
How to Reach Shrikhand Mahadev Trek
Shrikhand Mahadev Trek is well connected with most of the important towns and cities of Uttarakhand. Getting there guide below provides detailed information about how to reach Shrikhand Mahadev Trek by Road, Train or Flight.
By Train: Kalka Railway station is the nearest railway station to reach Jaon village. Shimla is connected with a narrow gauge line with Kalka. From there you have to take private cab to reach Jaon Village.
By Road: Buses are available from Shimla ISBT. Take a cab/ local bus from Shimla to Rampur 130 km, then to Jaon village via Nirmand (Kullu).
By flight: Bhuntar Airport is the nearest airport to reach Jaon Village. From there you have to take private cab to reach Jaon Village.
Accommodation in Himachal Pradesh
If you're looking for a place to stay while in Shimla, check out the following options:
- The Ridge Guest House is an excellent budget option. Rooms start at Rs. 1,000 per night.
- The Baddi Lodge is another great choice, with room rates starting at Rs. 2,500 per night.
- If you're looking for luxury accommodation, consider the Himalayan Kothi or the Apple Valley Resort. These hotels start at around Rs. 5,000 per night.
What to Take with You on a Trek to Shrikhand Mahadev
If you're planning to trek to Shrikhand Mahadev, here are a few things you'll need:
-A good map
-Durable hiking boots or shoes
-Sunscreen and hats
-First-aid kit
-Food and water supplies
-An extra jacket or blanket in case of cold weather
-Torch or flashlight
Safety and Security Considerations
If you are considering trekking to Shrikhand Mahadev, it is important to be aware of the possible safety and security risks. While there is no guarantee of safety, following some basic precautions can help reduce your risk.
The most important thing to remember is to never go alone. Always use a guide service that is licensed and insured, and make sure that the guide has a good understanding of local customs and culture. If you are travelling in groups, always travel in pairs or larger groups. If you are travelling at night, carry a light source and make sure to tell your guide where you are going and when you will return. Finally, be aware of your surroundings at all times, and do not stray from the trail or stop in isolated areas.
Conclusion
Trekking in Himachal Pradesh is a great way to get a taste of the local culture and see some amazing sights. Shrikhand Mahadev, one of the important pilgrimage destinations in Himachal Pradesh, is an excellent place to start your trek. This temple is said to be the abode of Lord Shiva, and as such it is home to many sacred sites. If you're looking for a more challenging hike, check out other trails in the area that lead up to glaciers and other high-altitude regions. Regardless of which trail you choose, make sure you take plenty of water with you on your trek so that you can stay hydrated and enjoy all the beautiful sights that Himachal Pradesh has to offer.

Program
( 08 days / 07 nights )
Day1

Jaon Village – Singhad Village

Day2

Singhad Vilage – Barhati Nala

Day3

Barhati Nala – Thachru

Day5

Kali Ghati – Bheem Duari

Day6

Bheem Duari – Parvati Bagicha

Day7

Parvati Bagicha- Nayan Sarovar

Day8

Nayan Sarovar – Shrikhand Mahadev Peak
FREQUENTLY ASKED QUESTIONS
INCLUSIONS/EXCLUSIONS
Stay
Accommodation will be in tents/guesthouses on sharing basis.
Meals
(Breakfast, lunch, snacks, and dinner).
Permits
All trekking permits and forest camping
Tour Leader
Experienced trek Leader and Guide
Activities
Trekking, Camping, and Bonfire etc
TERMS AND CONDITIONS
CANCELLATION AND REFUND:
Cancellations prior to 10 days from the start of the trek are entitled to a full refund(excluding the transaction charges)Cancellation between the 9th day and the 3rd day to the start of the trek will have an 80% refund. Cancellation less than 3 days to the start of the trek will have NO refund. For any assistance mail us at: info@indian-tours.in

DISCLAIMER:

This activity is hugely dependent upon weather. The trip may get canceled without any prior notice due to weather or any unforeseen adverse circumstances
GALLERY / PHOTOS