Spiti Valley Trek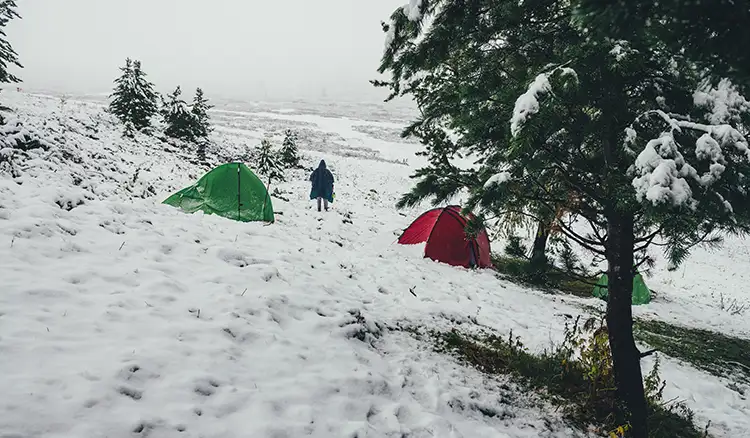 The Spiti Valley Trek is an unforgettable adventure that takes you through some of the most remote and stunning landscapes in the Indian Himalayas. Located in the northern Indian state of Himachal Pradesh, the Spiti Valley is a high-altitude desert region that is home to a unique culture, rugged terrain, and breathtaking vistas.
The trek begins in the town of Manali, which is situated in the Kullu Valley. From here, you will drive to the town of Kaza, which is the administrative headquarters of the Spiti Valley. The drive to Kaza takes you through some of the most dramatic mountain scenery in the world, as you wind your way up steep roads and through narrow mountain passes.
Once you reach Kaza, you will spend a few days acclimatizing to the high altitude and exploring the town and its surroundings. Kaza is a traditional Tibetan town, with many ancient monasteries and temples to visit. The town is also a hub for trekkers and mountaineers, so there are plenty of opportunities to meet other like-minded adventurers.
From Kaza, the trek takes you through some of the most remote and beautiful landscapes in the Spiti Valley. You will cross high mountain passes, traverse rocky river valleys, and camp in remote villages that have remained unchanged for centuries. Along the way, you will meet friendly locals, experience traditional Tibetan culture, and marvel at the stunning scenery that surrounds you.
One of the highlights of the trek is the visit to the village of Kibber, which is one of the highest inhabited villages in the world. Here, you will have the opportunity to visit the Kibber Wildlife Sanctuary, which is home to the elusive Snow Leopard and other rare Himalayan wildlife.
The Spiti Valley Trek is a challenging adventure that requires a good level of fitness and preparation. However, for those who are willing to put in the effort, it is an experience that will stay with you for a lifetime. With its stunning landscapes, rich cultural heritage, and friendly people, the Spiti Valley is truly a hidden gem of the Indian Himalayas.
Things To Carry During Spiti Valley Trek
When packing for the Spiti Valley Trek, it is important to keep in mind the high altitude, rugged terrain, and changing weather conditions. Here are some essential items that you should consider carrying with you:
Warm clothing - Spiti Valley is a high-altitude desert, and temperatures can drop sharply at night. You should pack warm clothing such as thermal innerwear, down jackets, woolen socks, gloves, and hats.

Trekking gear - Good quality trekking shoes, trekking poles, and a backpack are essential for the Spiti Valley Trek.

Sun protection - The sun can be intense at high altitudes, so pack sunglasses, sunscreen, and a hat to protect your skin and eyes.

First aid kit - A basic first aid kit with bandages, antiseptic cream, painkillers, and any necessary prescription medication should be carried.

Water bottles - It is important to stay hydrated at high altitudes, so carry at least 2-3 liters of water with you each day.

Snacks and energy bars - Trekking can be tiring, so pack some energy bars, chocolates, nuts, and dried fruits to keep you going.

Camera - The Spiti Valley is incredibly beautiful, so don't forget to pack a camera to capture the stunning landscapes.

Toiletries - Bring your own toiletries such as toothbrush, toothpaste, wet wipes, and hand sanitizer.

Cash - Spiti Valley is a remote region with limited ATM facilities, so it is advisable to carry enough cash for your expenses.

Emergency contact numbers - In case of any emergency, carry the contact numbers of local authorities, guides.
| | |
| --- | --- |
| Trek Name | Spiti Valley Trek |
| Trek Difficulty | Moderate to Difficult |
| Starting Point | Manali |
| Ending Point | Kaza |
| Maximum Altitude | 15,059 feet (4,590 meters) |
| Trek Distance | Around 100 miles (160 kilometers) |
| Trek Duration | 10-12 Days |
| Best Time to Trek | June to September |
| Terrain | Rocky and uneven terrain, river crossings |
| Accommodation | Camping and homestays |
| Permits Required | Yes, Inner Line Permit (ILP) and Wildlife Permit |
| Nearest Airport | Bhuntar Airport (Kullu-Manali Airport) |
| Nearest Railway Station | Joginder Nagar Railway Station |
Program
( 9 days / 8 nights )
Spiti Valley Trek Itinerary
Day1

Chandratal

Start your journey by driving for about 5-6 hours over Rohtang Pass 13,200ft, watershed between the monsoon ­watered forest ranges and the high arid lands. Get a view of Hanuman Tibba on the Kullu sides and to the north the twin peaks of Geyphang. Reach the Chandertal Lake (moon Lake) Camp overnight.

Day2

Spiti

After enjoying a delicious breakfast leave for Kunzum ­La (4551m) and enter the first Spiti village Losar (4079) Kibber village (4205m). Camp overnight at the village.

Day3

Kibber - Langza

Take a gradual ascent through a small plateau and alpine pasture. and then trek for a short distance beyond Gete Village (4400m). Climb up for 1 hour, en routeyou get to see some fossils. Spiti is a living museum for geologists. Step down to the Shilla River, cross it and ascend towards Langzavillage. Marvel at the beautiful view of Shilla Peak. Camp nearthe village. Visit the Langza monastery situated above. Overnight stay at Langza.

Day4

Langza- Kumik

Explore the Langza, Hikkim and Kumik, these three villages are situated atan altitude of 4400m – 4600m. Favorite route for looking for fossils. The walk will be an easy one to Hikkim and a horizontal walk to Kumik. Visit Tangyut monastery situated above Kumik. The ruins of the Tangyut monastery can be seen near Hikkim. In 1975 an earthquake haddestroyed the monastery Stay overnight near the village.

Day5

Kumik - Dumal

Gradual ascent to Kaugme. Further continue on the trail that leads you to Dumalsituated on the Lingti Valley. Marvel at the amazing sight of the of Lingti Valley, which is 60kms long to north. Stay ooveright at Dumal.

Day6

Dumal- Lalung

Today you will trek through the steep zigzag descent until reaching a small bridge, cross the bridge and walk along the right bank of Lingti River. Cross a bridge on the Lingti River and then walk through the dry Gorge To Lalun village. Visit the ancient Sherkhang monastery, which is 1000 years old. Camp near the monastery.

Day7

Lalung - Dhankar - Dhankar Lake

Today the trek will be an easy walking towards Dhankar monastery through alpine meadows. Visit Queen's palace and Dhankar monastery. Dhankar traditionally was the old capital of Spiti Valley. However monastery is older than Tabo Monastery. 120 young and old monks are receiving religious training. 45 minutes gradual ascent towards the Dhankar Lake. The place is also know for the Disciple and teacher Rinchentsang­po in 9,96 A .The Tabo Gompa, renowned for its breathtaking murals and stucco images and is often called " The Ajanta of Himalayas". Camp near the lake

Day8

Tabo - Pin valley

Enjoy a short morning walk facing mountain to see the oldest caves on barren mountain to see the oldest caves on barren mountains of Tabo, the inside Lamas in meditation and Thanka paintings, one of the most precious paintings of Buddhism. Drive to Pin valley a valley amazing green in Spiti Move up to Kungri Gompa, the old Monastery of Spiti, this is the place of again several in house monks and Buddhist school's. Overnight stay at camp.

Day9

Pin Vallet - Manali

Drive back to Manali it road which will take about 7-8 hours. End of trip.
FREQUENTLY ASKED QUESTIONS
INCLUSIONS/EXCLUSIONS
Inclusions
Camping Tents, Kitchen tents
Sleeping bags (Holofill) Carry mats.
Guide
Cook
Camp helpers.
Horses with horsemen to carry loads on the route.
Two people will be accommodated in one tent.
TERMS AND CONDITIONS
CANCELLATION AND REFUND:
Cancellations prior to 10 days from the start of the trek are entitled to a full refund(excluding the transaction charges)Cancellation between the 9th day and the 3rd day to the start of the trek will have an 80% refund. Cancellation less than 3 days to the start of the trek will have NO refund. For any assistance mail us at: info@indian-tours.in

DISCLAIMER:

This activity is hugely dependent upon weather. The trip may get canceled without any prior notice due to weather or any unforeseen adverse circumstances
GALLERY / PHOTOS