Camping in Mukteshwar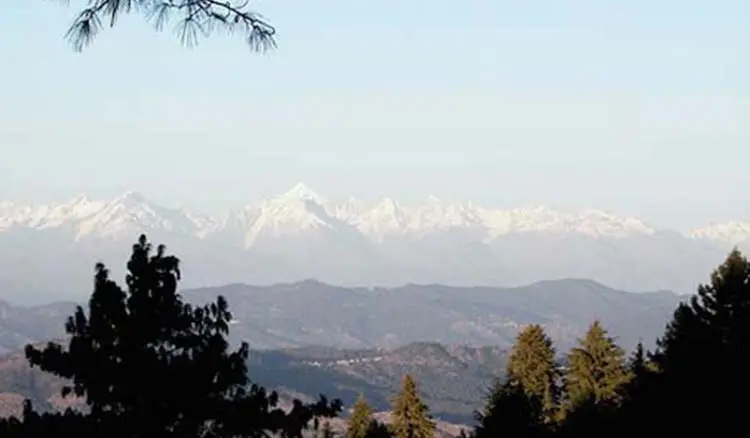 Mukteshwar literally means 'Abode of Shiva' and at 7290 ft. is one of the highest ridges in the central Himalayas. The camp is surrounded by apple and peach orchards and its name is inspired by the color which blends perfectly with nature as the sun sets (or rises) over the snow-covered mountains
Fifty kilometers from Nainital, Camp Purple is perched on the Mukteshwar ridge in the Sargakhet village. Mukteshwar is located on one of the highest ridges in the middle of Kumaon and apart from breathtaking Himalayan views, it is also known for its fruit orchards.
Camping is a great way to get out and explore new places. If you're looking for an activity that's both fun and rewarding, camping is the perfect option. And if you're looking for a place to camp in Mukteshwar that's rated among the best in India, look no further. In this post, we will provide you with a list of the top camping sites in Mukteshwar as well as advice on how to make the most of your trip. From packing tips to rules of conduct, everything you need to know about camping in Mukteshwar is right here.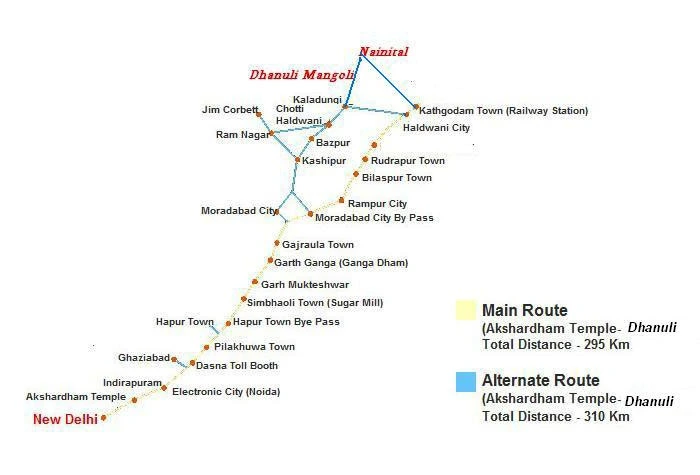 What is Camping?
Camping is an outdoor recreational activity where people sleep in tents or other temporary shelters and engage in a wide range of outdoor activities such as hiking, biking, fishing, and more.
What are the Different Types of Camping?
There are a few different types of camping you can do in Mukteshwar.
The first type is known as " tent camping ." This means that you set up your own tent and sleep in it.
The second type is known as " car camping ." This means that you park your car somewhere and sleep in it.
The third type is known as " backpacking ." This means that you backpack all the way to Mukteshwar, carrying everything you need with you.
What to expect at a Mukteshwar camping trip
Mukteshwar, India, be prepared for some surprises. In fact, you may be pleasantly surprised at just how much fun you can have camping in this unique location.
If you're looking for an adventure, Mukteshwar is definitely the place for you! You'll find trails that wind through the forest, alongside crystal-clear streams, and along the edge of cliffs overlooking the valley. The surrounding landscape is dotted with temples and monasteries, making it a fascinating destination to explore on foot or by bike. And if all that hiking isn't your thing, Mukteshwar also has some great options for camping out.
If you're wondering what to expect on a camping trip to Mukteshwar, here are some tips:
- Plan ahead – Make sure to research which campsites are available and plan your trip accordingly. Many campsites have specific restrictions such as no fires or dogs allowed.
- Get ready for the weather – Bring along plenty of warm clothes and gear, as temperatures can range from cool during the day to chilly at night.
The best time of the year to visit Mukteshwar
The best time to visit Mukteshwar is during the months of September to November. During this time, the weather is hot but not too hot and there is a moderate climate. The temperatures range from 18 degrees Celsius in the morning to 24 degrees Celsius in the afternoon. The best time to visit Mukteshwar is when the air is clear because then you can see all of the Himalayan peaks from here. During monsoon season, landslides occur and it can be difficult to access some areas in Mukteshwar.
Tips for packing for a camping trip
If you're planning a camping trip to Mukteshwar, here are some tips to help you pack for the trip:
Make sure that your camping gear is in good condition and ready to go. Check everything before loading up your car.
Familiarize yourself with the local weather conditions. Be prepared for hot or cold temperatures, rain or sunshine.
Choose a campsite that has easy access to water and toilets.
Bring plenty of food and drinks, as well as toys and games for the children.
Pack an emergency kit with supplies like first aid kits, flashlight batteries, and tents.
How to reach Mukteshwara:
By Train: The overnight train, Ranikhet Express leaves Old Delhi Railway station at 10:45 p.m. daily for Kathgodam, 66 Km away from Camp Purple. Cabs are readily available at Kathgodam station to take you to the camp.
By Bus: Day and night buses ply between Delhi and Nainital. Cabs may be taken from Nainital for transfer to the camp.
By Car: Drive yourself to the camps from Delhi (330 Km) through Moradabad, Rampur, Rudrapur Haldwani, and Bhimtal. The last place for fuel is in Haldwani
Route From Kathdodam- go to Bhowali from where you have to turn right onto the road leading to Ramgarh. About 43 km from Bhowali, 2 km before Mukteshwar, lies Sargakhet. Camp Purple is on the right side of the road and easily recognizable.
Route from Delhi- DELHI – GHAZIABAD – HAPUR – GAJRAULA – MORADABAD – BILASPUR – RUDRAPUR (turn left) – HALDWANI – BHIMTAL – – PADAMPURI – DHANACHULI BEND – SARGAKHET (CAMP PURPLE) – MUKTESHWAR
The 7 Best Campsites in Mukteshwar
If you're looking for a spot to relax and soak up the natural beauty of Mukteshwar, then these are the best campsites in town.
Wildrift Camp Purple: If you're looking for a rustic, remote camping experience in the stunningly gorgeous state of Uttarakhand, then look no further than Wildrift Camp Purple. Founded by nature lovers and adventurers alike, this campsite offers a truly unique and secluded camping experience in Mukteshwar - surrounded by towering snow-capped mountains and lush forests.
Camp Club Tarzan: Camp Club Tarzan is one of the best camping spots in Mukteshwar. It is situated on a hilltop, with amazing views of the town and the surrounding countryside. The campsite has a large number of tents and camper van sites, as well as some luxury lodges. The facilities here include hot showers, a swimming pool, a playground, a games room, restaurants, and bars. There is also a golf course within close proximity for those who want to spend their time outdoors alternatively there are plenty of activities on offer in the town itself including yoga at sunset, hikes and horse riding.
Kumaon Roadies adventure camp: This campground is situated on the banks of the Ganges River and features stunning views of the river and mountains. There's plenty of space to pitch your tent or camp out under the stars, and there's also a kids' play area with swings and a slide.
Neelkanth Camp: Located on the banks of the Ganges River, this campsite offers magnificent views of the river and the surrounding hills. The facilities here include a swimming pool, a children's play area, and a restaurant.
Wildex Camp Mukteshwar: Situated in the picturesque surroundings of Mukteshwar, Wildex Camp Mukteshwar is one of the best camping options in this popular tourist destination. The campground offers a range of facilities, including access to a large pool, an outdoor gym, and several other recreational amenities.
A variety of activities are also available at the campground, such as hiking and bike riding. There are several restaurants and shops located close by, making it easy to pack a picnic lunch and relax under the stars.
Mukteshwar is known for its beautiful temples and natural wonders, so camping here is an ideal way to experience all that the area has to offer. The campsite is also well-positioned for exploring the surrounding villages and valleys.
Wild Wishes Camp: This enchanting spot offers stunning views of the Himalayan peaks and is adjacent to a natural stream. There are several accommodation options available here, from basic tents to luxurious cottages. You can even book a yoga camp here!
Nayalap: Nayalap is one of the most beautiful valleys in Mukteshwar. The valley is surrounded by snow-clad mountains on all sides and has a tranquil atmosphere owing to its location far away from the hustle and bustle of the town. There are several campsites in Nayalap from which you can choose to base yourself while exploring the valley.
What to do in Mukteshwar
If you're looking to take in some of the sights and sounds of India's most sacred city, Mukteshwar is the perfect destination. Here, you can explore the stunningly well-maintained temples and mosques, as well as take in some of the area's natural beauty. And if you're looking for a little adventure, there's no shortage of things to do here either - from hiking to horseback riding to kayaking.
What to eat in Mukteshwar
If you're looking for a quick, light meal in Mukteshwar, Rajasthani cuisine is the way to go. The region is home to some of India's most famous and delicious dishes, like tandoori chicken or naan bread with a variety of curries. If you're really hungry, consider ordering an aloo gobi (potatoes and peas curry) or a thali (a collection of Indian dishes served on a plate). For dessert, try a kheer (rice pudding) or rabdi (a lentil soup).
What to avoid in Mukteshwar
If you are planning to camp in Mukteshwar, there are a few things you should avoid:
1. Do not stay in areas that have been damaged by the recent floods. The floods have caused widespread damage, and some areas are still not safe to stay in.
2. Avoid camping near water sources, as these can be dangerous during the monsoon season when water levels can rise quickly.
3. Beware of wild animals - particularly snakes - in the area. If you are bitten by a snake, seek medical assistance immediately.
WHAT TO DO AT CAMP PURPLE
1. Rock-Climbing and Rappelling from cliffs.
2. Paragliding (from October to March)
3. Kite-making & flying workshops.
4. Tyrolene traverse or flying fox
5. Bird watching and astronomy.
6. Basketball / Volleyball at the camp
7. Campfire and games.
8. Picnic lunch and games at the C.P.R.I. meadows overlooking the Himalayas.
9. Short trek (1 to 3 days) in the central Himalayas.
10. Forest management programs. (schools and small groups on request)
11. Theatre workshops.
12. Sightseeing visits to I.V.R.I. and C.P.R.I. to see angora rabbits, guinea pigs, albino mice, and pashmina goats (subject to requisite permissions).
Things to Carry:
Warm Clothing for the evenings
A hat or cap
Sunscreen / Tan Lotion
A torch with extra batteries is a must.
Adequate change of clothing (Comfortable T-shirts and shorts/lowers for activities on rock)
Good hiking shoes
Personal toiletries and medications
Personal Music Devices (if you can't do without it)
Also note that:
The camp is Eco Nature Camp (No electricity).
Conclusion
Camping in Mukteshwar is an experience that you will never forget. Not only does the scenery amaze you, but the staff of Indian-tours is nothing short of exemplary. With years of experience guiding visitors to this amazing place, we know just what it takes to make your camping trip a memorable one. All you need to do is reserve your spot on our website and get ready for some serious fun!
Program
( 2 days / 1 nights )
Facilities:
---
Beautiful bamboo/parachute restaurant offering multi-cuisine
Campsites are located adjacent to the motor-able road
Well-built attached bathrooms with English toilet seats
The facility of dome tents for adventure freaks
Separate toilets and bathrooms are also available for large groups
Hot water on request in camps
Geyser in Lodge
FREQUENTLY ASKED QUESTIONS
Each trekker is responsible for his/her own safety. Trek organizers, guides, porters will not be responsible for any damage, theft, or loss of goods.
INCLUSIONS/EXCLUSIONS
Package Includes:
---
Stay at Swiss tents/Alpine tents with attached toilet
Breakfast Lunch Dinner
Bonfire Snacks
Morning and Evening Tea
Adventure Activities: Rappelling, Flying Fox, waterfall trek, and more
Day Treks (if planned / transport extra)
Bonfire and Music
Outdoor & Indoor Games
TERMS AND CONDITIONS
CANCELLATION AND REFUND:
Cancellation Policy for Reservations: 100% refund in case of cancellation 30 days before arrival date. 50% refund in case of Cancellation 15 days before arrival date. No refund in case of Cancellation within 14 days of arrival date. No refund in case of cancellation because of weather or roadblocks.

DISCLAIMER:

This activity is hugely dependent upon weather. The trip may get canceled without any prior notice due to weather or any unforeseen adverse circumstances
GALLERY / PHOTOS