Bhrigu Lake Trek Manali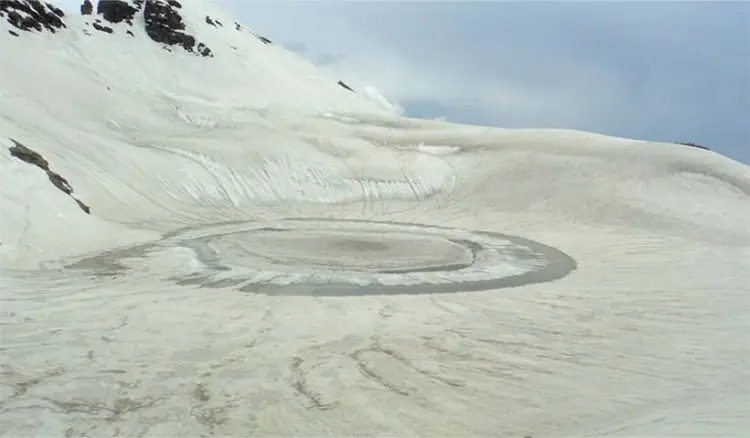 Bhrigu Lake Trek is among the most popular treks in Manali which offers stunning views of the emerald valley. It gives you the possibility to wander across and over the Rohtang Pass, spotting the stunning Bhrigu Lake. This trek reveals the gorgeous mountain town located in Kullu Valley at its best and will be for keeping you engaged taking pictures of the stunning scenery all the way. This hike will give you the chance to create unforgettable memories that you'll want to treasure for the rest of your life.
Program
( 4 days / 3 nights )
Day1

Arrival at our Manali Base Camp

Check in to Manali Base Camp on your own. We will take you on an acclimatization hike. An orientation on your trek is provided at the end of the evening. The presentation will include important details such as the best way to pack your backpack as well as walking techniques and general information on the trekking the route. The night we will spend in Manali Base Camp.

Day2

Drive to Kulang and then hike Kulang and Moridugh (3700 Mountain.)

(5 Hrs.)

The trail climbs steeply through the thick forests of pine, and later Himalayan silver chestnut, oak, walnut along with Himalayan silver birch. The campsite is located within the woods, in a tiny meadow.

Day3

Moridugh - Bhrigu Lake (4270 Mts.) Moridugh (3700 Mts.) (07 -08 Hrs.)

The trail ascends over the final line of trees and into the vast meadows that are open in Panduropa an excellent view of the mountains ' cape is covered by a swath of green on from all sides. Its name (Panduropa) originates from a myth that says people from the Pandavas from Mahabharata cultivated the fields of rice in the area. From here, one can enjoy the most stunning views of two famous peaks of Manali (Deo Tibba (6001 Mts.) as well as Inderasan (6230 Mts.). Further east is the barren ranges which includes Spiti along with Kinnaur. A further gradual ascent, ascending to Bhrigu Lake, through the meadows. Lake has a significant religious significance to the locals. The place offers the most stunning 360-degree panorama as a series of mountains stretch out across the lake, which include Dhauladhar, pir panjal, Chandra Bhaga Range and distant Spiti Range. Return to Camp in Moridugh.

Day4

After breakfast and descend to Vashisht then Manali (4 5 to 5 Hrs. ).

A steep downhill hike in the woods. You can be able to extend the duration of your stay with extra costs and staying at our camp site in Manali.

Tour is Over
FREQUENTLY ASKED QUESTIONS
INCLUSIONS/EXCLUSIONS
Tents on twin sharing, sleeping bag and carry mat.
Nutritious, high calorie Veg. food will be served.
Guide, cook and camp helpers.
Horses to carry loads on the route.
Exclusions
Any expenses of personal nature like phone call etc.
Any food and accommodation not mentioned above.
All road head to road head transport will be on actuals.
TERMS AND CONDITIONS
CANCELLATION AND REFUND:
Cancellations prior to 10 days from the start of the trek are entitled to a full refund(excluding the transaction charges)Cancellation between the 9th day and the 3rd day to the start of the trek will have an 80% refund. Cancellation less than 3 days to the start of the trek will have NO refund. For any assistance mail us at: info@indian-tours.in

DISCLAIMER:

This activity is hugely dependent upon weather. The trip may get canceled without any prior notice due to weather or any unforeseen adverse circumstances