Italy Tour Package from India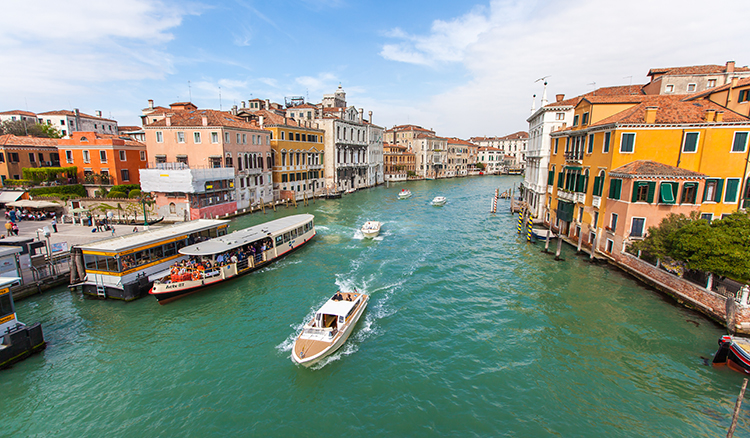 Introduction
Are you planning a trip to Europe but don't know where to start? Look no further than Italy - the land of pasta, wine, and stunning architecture. With its rich history and vibrant culture, Italy is a must-visit destination for anyone looking to experience the best that Europe has to offer. And with our specially curated Italy Tour Package from India, all your travel needs will be taken care of so you can sit back, relax and enjoy la dolce vita in one of the world's most beautiful countries!
Why Italy?
Italy is a country that needs no introduction. Its rich history, stunning architecture, and delicious cuisine have made it a top destination for tourists from around the world. From the ancient ruins of Rome to the picturesque canals of Venice, Italy has something to offer everyone.

One of the main reasons why Italy is such a popular destination is its art and architecture. The country boasts some of the most famous artworks in history, including Michelangelo's David and Leonardo da Vinci's Last Supper. Visitors can also marvel at amazing architectural feats like the Colosseum in Rome or Florence's Duomo.

Another reason why travelers love Italy is its food. Italian cuisine is known for being simple yet flavorful, with dishes like pizza and pasta taking center stage. Italian wines are also renowned around the world for their unique flavors and high quality.

There's just something about Italy that captures people's hearts – perhaps it's the romance of Venice or the beauty of Tuscany's rolling hills. Whatever it may be, a trip to Italy will leave you feeling inspired and refreshed.
What's included in the tour package?
The Italy Tour Package from India is a fantastic opportunity to explore the stunning beauty of Italy, its rich history and culture. The tour package includes airfare, accommodation, transportation between cities and some meals.

Accommodation will be provided in comfortable hotels located in some of the popular cities such as Rome, Florence and Venice. You can expect clean rooms with all basic amenities such as Wi-Fi connectivity, television sets and private bathrooms.

The tour also covers popular attractions like the Colosseum in Rome, Vatican City where you can witness Michelangelo's masterpiece on the Sistine Chapel ceiling. In Florence visit Galleria dell'Accademia which houses David by Michelangelo or climb up to Piazzale Michelangelo for a panoramic view of this Renaissance city or take a boat ride along Grand Canal while visiting Venice.

Transportation between cities are taken care of through buses or trains making it easier for you to travel without any hassles.

Some meals are included within the package cost at local restaurants that offer delicious Italian cuisine that you simply cannot miss out on!

Your experience will be hassle-free so you could enjoy exploring this beautiful country with ease!
What are the highlights of the tour?
The Italy Tour Package from India is a once-in-a-lifetime opportunity to experience the rich history, culture and cuisine of one of the world's most beautiful destinations. The tour includes visits to some of Italy's most iconic cities, such as Rome, Florence and Venice.

One highlight of the tour is a visit to the Colosseum in Rome, where you can explore this ancient amphitheatre that dates back to 70-80 AD. Another must-see attraction in Rome is Vatican City, home to St. Peter's Basilica and the Sistine Chapel.

In Florence, visitors can marvel at famous works by Michelangelo and da Vinci at museums such as Uffizi Gallery and Accademia Gallery. A trip up Piazzale Michelangelo offers stunning panoramic views of this picturesque city.

Venice offers unique experiences like riding on a gondola through its winding waterways or exploring St Mark's Square with its stunning architecture.

Other highlights include visiting Pompeii - an ancient Roman city destroyed by Mount Vesuvius' eruption in 79 AD; enjoying Italian wine tasting sessions; indulging in authentic Italian pizza and pasta dishes; admiring breathtaking scenery along the Amalfi Coast drive; shopping for souvenirs at local markets and much more!

There are endless highlights on this unforgettable journey through Italy!
How much does the tour cost?
One of the most important aspects to consider when planning a trip abroad is how much it will cost. The Italy tour package from India offers an affordable option for travelers who want to experience the beauty and culture of this European country.

The cost of the tour package varies depending on several factors, including the number of days and cities included in the itinerary, type of accommodation selected (standard or luxury), mode of transportation (bus or train) and other optional activities that may be added. However, rest assured that our packages are designed to provide value for money without compromising on quality.

To give you an idea about the cost range, typically a 6-day Italy tour package from India starts at around INR 75,000 per person. This includes airfare, accommodation in standard hotels with breakfast, transportation within Italy by bus/train and sightseeing tours as mentioned in the itinerary. For those looking for more luxurious options can opt for upgraded hotel accommodations at an additional cost.

It's worth noting that while there are cheaper tour packages available online, they usually come with hidden charges like extra fees for meals or entrance tickets which can add up quickly and make your overall travel budget exceed what was originally planned. With our carefully curated packages, we ensure transparency in pricing so you know exactly what you're paying for upfront.

If you're looking for a hassle-free way to explore Italy without breaking the bank then booking an Italy tour package from India is definitely worth considering!
How to book the tour?
Booking your Italy tour package from India is a breeze with the help of travel agencies and online booking platforms. To ensure you get the best deal, it's important to do some research beforehand.

Firstly, look for reputable travel agencies or websites that offer Italy tour packages. Check their reviews and ratings to ensure they are trustworthy and reliable.

Next, compare prices from different providers. Look for deals that include airfare, accommodation, meals, transportation, and guided tours. Don't forget to check if there are any additional fees or hidden charges.

Once you've found the perfect Italy tour package for your budget and preferences, book early to avoid any last-minute price hikes or availability issues. Most tour companies require a deposit upfront to secure your booking.

Before finalizing your booking, read through the terms and conditions carefully. Make sure you understand their cancellation policy in case unexpected circumstances arise.

Make sure all required documents such as passports and visas are up-to-date before traveling. With these simple steps in mind, booking your dream Italy tour package from India will be an easy process!
Tips for Travelling to Italy
Before embarking on your Italy tour package from India, it's important to keep some travel tips in mind.

Firstly, remember that Italian culture is deeply rooted in tradition and respect. Make sure to dress modestly when visiting churches and other religious sites, covering shoulders and knees where necessary.

Secondly, be prepared for long queues at popular tourist destinations such as the Vatican City or Colosseum. Consider booking tickets online in advance to save time waiting in line.

Thirdly, don't miss out on trying traditional Italian cuisine. From pizza and pasta to gelato and tiramisu, there are endless delicious options available. Be sure to also sample regional specialties such as Neapolitan pizza or Florentine steak.

Fourthly, take advantage of public transportation options like trains and buses rather than renting a car as driving can be chaotic in many cities.

Brush up on basic Italian phrases before your trip - locals will appreciate the effort and it may come in handy if you find yourself lost or needing assistance.
Conclusion
To sum it up, the Italy Tour Package from India is an excellent option for those who want to experience the best of Italy's culture, history, art, and cuisine. With a well-planned itinerary that covers all major attractions and cities in Italy like Rome, Florence, Venice and Milan, you can enjoy a hassle-free vacation with your family or friends.

Moreover, this tour package offers great value for money with its affordable pricing and inclusion of various amenities such as accommodation in comfortable hotels with breakfasts included; guided tours of famous landmarks; transportation via air-conditioned coaches; local English-speaking guides throughout the trip among others.

So if you're looking for a fun-filled Italian adventure without breaking the bank or worrying about logistics - then look no further than this amazing tour package! Book yours today and explore one of Europe's most enchanting countries at ease!
Program
( 10 days / 9 nights )
FREQUENTLY ASKED QUESTIONS
INCLUSIONS/EXCLUSIONS
One-way Airport/Station Transfers on Pvt. Basis.
02 Nights Hotel Stay in Rome with breakfast
City Sightseeing Rome Hop-on Hop-off - 02 days
Entrance ticket to Vatican Museum & Colosseum, Roman Forum & Paltine.
TERMS AND CONDITIONS
CANCELLATION AND REFUND:
Cancellations prior to 10 days from the start of the trek are entitled to a full refund(excluding the transaction charges)Cancellation between the 9th day and the 3rd day to the start of the trek will have an 80% refund. Cancellation less than 3 days to the start of the trek will have NO refund. For any assistance mail us at: info@indian-tours.in
GALLERY / PHOTOS