The Kedartal Trek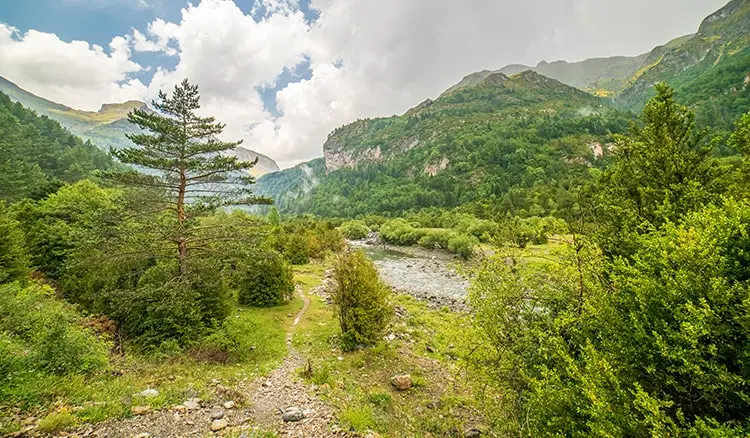 The Kedartal Trek: One Of The Most Beautiful Treks Of Uttarakhand
Uttarakhand is a beautiful state in the Himalayas, and Kedar Valley is truly stunning. In an article with detailed information about Kedartal trekking route, you will learn all the important details you need to know before you go on your journey.
About Kedartal trek
Kedartal is a glacial lake situated at an altitude of 15,580 ft in the Garhwal region of the Himalayas in India. It is fed by the snowfall over Thalay Sagar (22,650 ft), Meru (21889 ft), Bhrigupanth (22217 ft) and other surrounding peaks, and is the source of Kedar Ganga, which in Hindu mythology is considered to be Shiva's contribution to Bhagirathi (a source-stream of the Ganges). The lake is popular for trekking; starting from Gangotri the route involves a steep rocky climb along the narrow Kedar Ganga gorge en route to Bhojkharak, 8 km away. From there it is 4 km to the next available camping site of Kedarkharak, and a further 5 km to Kedartal. The route passes through scenic Himalayan birch forests, but is made hazardous in places by falling rocks, high altitude and segments of steep ascent.
Trek Info
| | |
| --- | --- |
| Max Altitude : | 15500 Ft. |
| Approx Trekking Km : | 4,633 m |
| Trail Type : | One Way Trail. The trek starts and ends at gangotri. |
| Rail : | Dehradun is the nearest rail head to the base camp |
| Airport : | Jolly grant airport Dehradun |
| Base Camp : | Gangotri |
| Best Season : | 42 Km |
| Temperature : | Day: 18°C to 12°C and Night: 5°C to -1°C |
| Best Season : | Summer Treks (April to June and September to November) |
| Region : | Uttarakhand |
| Duration : | 7 Days |
| Grade : | Moderate To Difficult |
How to reach Kedar Tal?
To reach Kedar Tal, you can take a bus from Dehradun, Haridwar, or Rishikesh. From there, it is an 18 kilometer trek that takes about three days to complete. But you can do it in two days if you're fast enough. The camping spots on the trek are Bhoj Kharak, Kedar Kharak, and Kedarta.
Kedar Tal Trekking Route
The Kedar Tal trek route is one of the most popular treks in Uttarakhand. It starts from Dehradun and visits some of the most iconic tourist destinations in the state, including Gangotri, Kedar Kharak, Kedar Tal, and Bhoj Kharak. The route is long but the reward for hikers is a journey through some of Uttarakhand's most stunning landscapes.
Activities in Kedartal
Kedartal trek is a great way to get some exercise and see some amazing scenery, here are a few suggestions:
Trekking to Kedartal Lake : This is one of the most popular activities in Kedartal. It's a challenging trek that will take you to one of the highest lakes in Uttarakhand.
Camping : Camping near Kedartal Lake is a great way to spend a night and see the beautiful surroundings. You can also camp near Mt. Thalaysagar and Brighupanth if you want an even more scenic view.
Hiking : There are several trails in and around Kedartal that are perfect for hiking. If you're not sure which trail to take, ask the locals or visit the Trekking Guidebook available at most tourist information centers.
If photography is your passion, be sure to visit Kedartal during your trek to see the beautiful emerald lake and majestic Mt. Thalay Sagar in the background.
Why fitness matters on Kedartal
Anyone planning to do a difficult trek like Kedartal should be fit and prepared. The trails are steep and difficult, and are made even more demanding by the high altitudes (15,000 to 19,000 feet). Make sure you're fit enough to tackle these trails – fitness is key on any difficult trek
The trekking experience is demanding, and if you are not in shape, you may not be able to make it through the challenging terrain. To make sure you are ready for the hike, target running 10 km within 60 minutes consistently. This will be possible only if you can run 5 km within 30 minutes comfortably before signing up for a difficult trek.
What is Kedartal famous for?
Kedartal is well-known destination for travelers interested in adventure, lakes, and trekking. It is a popular destination among foreigners, groups, and solo tourists. Various activities can be enjoyed such as white water rafting, mountaineering, and camping.
Hiking Tips
If you're thinking about hiking the Kedartal Trek, here are a few tips to help make the experience as pleasant as possible:
Pack as light as possible. This is one of the most beautiful treks in Uttarakhand, so don't let unnecessary gear weigh you down.
Make sure to wear comfortable hiking shoes. This trek can be long and strenuous, so you'll want to make sure your feet are comfortable all day long.
Pack plenty of water and snacks. The trail can be thirsty work, and hunger will definitely set in if you're not careful. Make sure to bring enough food and drinks to last the whole hike.
Be patient. The Kedartal Trek is a must-do trek for anyone visiting Uttarakhand, but it's also a very long one, with many steep ascents and descents. If you're not used to hiking long distances, be prepared for a challenging but rewarding experience.
How to prepare for the Trek?
The Kedartal Trek is one of the most beautiful treks that you can take in Uttarakhand. It is a strenuous trek, but well worth it. The trails are well-maintained and there are plenty of water sources along the way. However, before embarking on this trek, make sure you have the proper gear and supplies. Here are some tips to help you prepare:
Make a trip plan. Before you even leave home, make a list of everything you need and where you will be spending each night. This will help keep things organized and minimize stress on your part during the journey.
Bring plenty of snacks and drinks! The trek can be long, so make sure you have enough food and water to keep yourself going.
Make sure your passport is up-to-date and valid for at least six months after your return date from your destination country. You may also need a visa for certain countries.
Program
( 06 days / 05 nights )
Day1

Gangotri; Welcome to the land of God,

Day2

8 KM spider wall trek
FREQUENTLY ASKED QUESTIONS
TERMS AND CONDITIONS
CANCELLATION AND REFUND:
Cancellations prior to 10 days from the start of the trek are entitled to a full refund(excluding the transaction charges)Cancellation between the 9th day and the 3rd day to the start of the trek will have an 80% refund. Cancellation less than 3 days to the start of the trek will have NO refund. For any assistance mail us at: info@indian-tours.in

DISCLAIMER:

This activity is hugely dependent upon weather. The trip may get canceled without any prior notice due to weather or any unforeseen adverse circumstances
GALLERY / PHOTOS