Switzerland Tour Package from Kolkata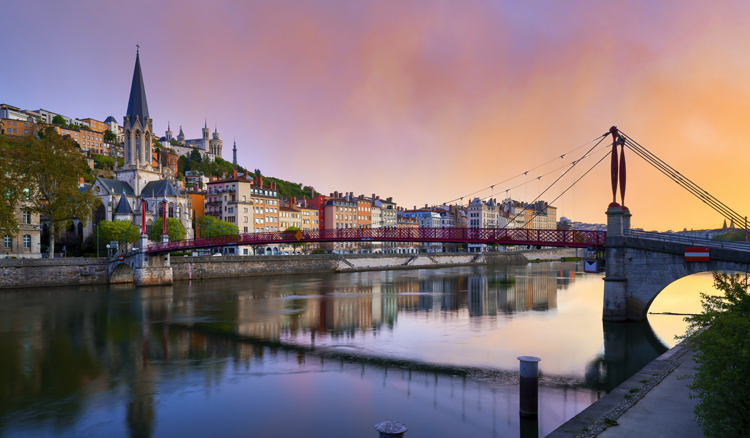 Introduction
If you're looking for a destination that offers stunning landscapes, thrilling adventures, and cultural experiences like no other, then Switzerland should be at the top of your list. And if you're from Kolkata, we've got good news for you: there are plenty of Switzerland tour packages available that cater specifically to your needs and preferences! From exploring picturesque towns to skiing down pristine slopes, this European country has something for everyone. So pack your bags and get ready to embark on an unforgettable journey with us as we take a closer look at what a Switzerland tour package from Kolkata has in store for you.
Swiss Tour Packages from Kolkata
Are you from Kolkata and dreaming of visiting Switzerland? Well, it's time to turn your dream into reality as there are several Swiss tour packages available from Kolkata. These packages offer a hassle-free vacation experience to explore the magical beauty of Switzerland.

From luxurious accommodations, comfortable transportation to guided tours, these packages have everything covered for you. You can choose the package that best suits your budget and preferences. Whether you want to enjoy a romantic holiday with your partner or go on an adventure trip with friends or family, there is something for everyone.

Each package offers its unique set of excursions and activities such as skiing in the Swiss Alps, exploring charming cities like Zurich and Geneva or taking a scenic train ride through picturesque landscapes. So why wait? Book your Swiss tour package today and get ready for an unforgettable experience!
Places to Visit in Switzerland
Switzerland is a beautiful country that has plenty of breathtaking scenery and attractions to explore. From the snow-capped mountains to the pristine lakes, there is something for everyone in this stunning destination.

One must-visit location in Switzerland is the Matterhorn mountain, which stands at over 14,000 feet tall and provides visitors with panoramic views of the surrounding landscape. Another popular spot is Lake Geneva, where tourists can take boat rides while admiring the picturesque surroundings.

For those interested in history and culture, a visit to Lucerne's Chapel Bridge or Bern's Old Town are highly recommended. These ancient landmarks offer fantastic insight into Switzerland's rich heritage.

If you're an adventure seeker looking for some excitement on your trip, try skiing or snowboarding down one of Switzerland's many Alpine slopes during winter. During summer months go hiking along scenic trails such as The Lavaux Vineyard Terraces trail in Montreux or Jungfraujoch - Top of Europe trail near Grindelwald

No matter what kind of traveler you are, Switzerland has something special waiting for you around every corner!
Best Time to Visit Switzerland
Switzerland is a year-round destination, but the best time to visit depends on your interests and preferences. If you're looking for winter sports like skiing and snowboarding, then December to March is the ideal time to visit. The Swiss Alps are covered in snow during this period, making it perfect for winter activities.

If you prefer hiking and sightseeing, then summer (June-August) is the best time to visit Switzerland. The weather is pleasant with temperatures ranging from 20-25°C during the day. You can also enjoy various outdoor activities like paragliding, mountain biking or even swimming in lakes.

Spring (April-May) and autumn (September-November) are shoulder seasons where there are fewer crowds and lower prices. It's a great time to explore cities like Zurich or Geneva without any rush.

It's important to note that some attractions may be closed during off-season months particularly in remote areas of Switzerland due to weather conditions so plan accordingly.

Ultimately, choosing when to travel comes down to personal preference – whether you want warm or cold weather; busy or quiet streets; crowded vs empty mountainscapes - whatever your decision may be just make sure you pack appropriately!
How to Reach Switzerland from Kolkata
Switzerland may seem like a distant dream destination for many in Kolkata, but reaching there is not as difficult as it seems. The easiest and most popular way to reach Switzerland from Kolkata is by air.

Several airlines operate regular flights from Kolkata's Netaji Subhash Chandra Bose International Airport to Zurich and Geneva airports, which are the major international gateways to Switzerland. Some of the top airlines that offer direct or connecting flights include Emirates, Qatar Airways, Air India, Lufthansa, Swiss International Airlines and Turkish Airlines.

The travel time varies depending on the airline and route taken but generally takes around 10-12 hours with one stopover. If you're looking for a more budget-friendly option, then you can consider taking connecting flights with layovers in other cities like Dubai or Istanbul.

Once you land at Zurich or Geneva airport, you can easily get around Switzerland by train or bus. Both cities have excellent public transportation systems that connect them to all major tourist destinations within the country.

Reaching Switzerland from Kolkata is convenient and hassle-free thanks to the availability of multiple flight options and excellent connectivity within the country itself.
What to Pack for a Trip to Switzerland
When it comes to packing for a trip to Switzerland, it's important to keep in mind the varied weather conditions and activities you may be undertaking. Here are some tips on what to pack:

Firstly, make sure you have warm clothing such as jackets, sweaters and boots. Even if you're traveling during summer months, the mountainous regions of Switzerland can get chilly.

If you plan on hiking or skiing, then appropriate footwear is essential. For hikes, waterproof shoes with good traction will be necessary while for skiing trips sturdy ski boots are recommended.

Don't forget swimwear if you plan on visiting any of Switzerland's beautiful lakes or pools during warmer months!

In terms of electronics, bring along an adapter plug as Swiss outlets differ from those found in India. A camera or smartphone with a good camera is also recommended to capture stunning landscapes and sights.

Don't overpack! Pack versatile pieces that can easily mix and match together so that your luggage stays light and manageable throughout your trip.
Tips for Traveling to Switzerland
When it comes to traveling to Switzerland, there are some useful tips that can make your trip more enjoyable. Firstly, Switzerland is known for its stunning landscapes and nature reserves, so make sure you bring comfortable shoes for walking and hiking. It's also a good idea to pack layers of clothing as the weather can be unpredictable.

Switzerland has an efficient public transportation system with trains being the most common mode of transport. Make sure you purchase a Swiss Travel Pass which gives you unlimited access to trains, buses and boats within the country.

Food in Switzerland can be expensive so it's advisable that you eat out during lunchtime when prices are generally lower than dinner time prices. If you're on a budget, try visiting supermarkets such as Migros or Coop where you will find reasonably priced food items.

When visiting attractions such as museums or galleries consider purchasing tickets online beforehand since they might come cheaper compared to buying them at the entrance gate.

Always carry cash with you since not all shops accept credit cards especially those outside major cities like Zurich or Geneva. ATMs are readily available but carry some extra charges on transactions made from foreign banks.

Finally, enjoy the spectacular views and the wonderful Swiss hospitality!
Conclusion
Switzerland is a must-visit destination for anyone seeking natural beauty, adventure, and cultural experiences. With its stunning landscapes, world-famous attractions, and rich history, it's no wonder why this country has become a popular tourist hotspot.

If you're planning to visit Switzerland from Kolkata, consider booking a tour package that suits your budget and preferences. Make sure to research the best time to go so that you can fully enjoy the activities and sights that interest you the most.

Remember to pack wisely by bringing appropriate clothing and gear for different weather conditions. And always keep in mind essential travel tips like carrying local currency or staying aware of safety precautions.

With proper planning and an adventurous spirit, your trip to Switzerland from Kolkata is sure to be an unforgettable experience!
Program
( 7 days / 6 nights )
FREQUENTLY ASKED QUESTIONS
INCLUSIONS/EXCLUSIONS
One way Airport/Station Transfers
03 Nights Hotel Stay in Zurich with Breakfast
Excursion to Mt. Titlis by Coach
Zurich Trolley Experience City Tour
TERMS AND CONDITIONS
CANCELLATION AND REFUND:
Cancellations prior to 10 days from the start of the trek are entitled to a full refund(excluding the transaction charges)Cancellation between the 9th day and the 3rd day to the start of the trek will have an 80% refund. Cancellation less than 3 days to the start of the trek will have NO refund. For any assistance mail us at: info@indian-tours.in
GALLERY / PHOTOS