Switzerland Tour Package from Ahmedabad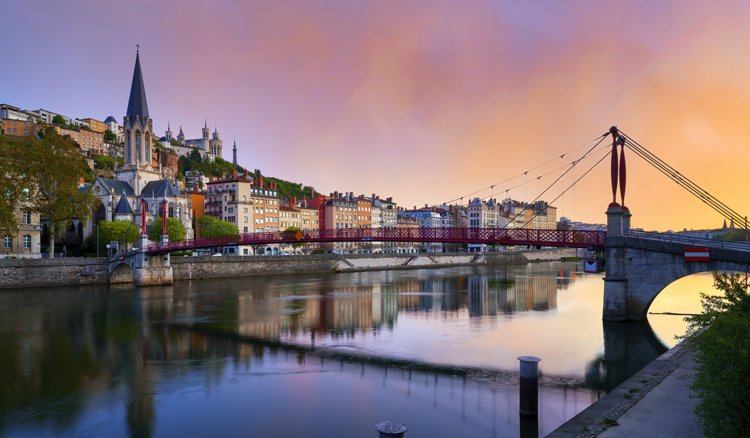 Introduction
Switzerland, the land of snow-capped mountains, pristine lakes, and some of the most charming cities in Europe is a dream destination for many. And if you're looking to escape from the hustle-bustle of Ahmedabad and indulge in some breathtaking landscape views or relish authentic Swiss chocolates and cheese fondue, then Switzerland should be on your travel wishlist! In this blog post, we'll take you through the best places to visit in Switzerland, how to reach there from Ahmedabad, must-try Swiss dishes, top things to do in Switzerland and much more exciting stuff that'll help plan your perfect Swiss vacation. So pack your bags and get ready for an unforgettable journey with our comprehensive guide on Switzerland Tour Package from Ahmedabad.
What are the best places to visit in Switzerland?
Switzerland is a land of breathtaking scenery, and there are numerous places to visit that will leave you in awe. One such place is the Matterhorn, which stands tall at 4,478 meters. It offers stunning views from every angle and is a popular spot for skiing as well.

The Jungfrau Region is another must-visit destination in Switzerland. This region comprises three peaks: Eiger, Monch, and Jungfrau. Each peak has its charm with exciting activities like hiking and skiing.

Lake Geneva (Lac Léman) has panoramic landscapes surrounded by mountains on one side while the other faces vineyards of Lausanne. A boat trip around Lake Geneva will take you through beautiful towns like Montreux where Freddie Mercury once lived.

Zurich city also holds significant historic attractions with museums that tell stories about Swiss culture and history with ancient art collections that showcase their passion for art.

Last but not least, Lucerne offers visitors an incredible experience along the shores of Lake Lucerne amidst stunning mountain views sceneries while enjoying water sports or taking walks around town exploring different landmarks such as The Chapel Bridge (Kapellbrücke).
How to reach Switzerland from Ahmedabad?
Switzerland, the land of mountains and chocolates, is a popular tourist destination for Indians. If you are planning to visit Switzerland from Ahmedabad, you have different travel options available.

The easiest way to reach Switzerland from Ahmedabad is by taking a flight. Many airlines operate flights between Ahmedabad and Zurich or Geneva. You can choose your preferred airline based on your budget and schedule.

Another option is to take a train journey through Europe. You can take a train from Ahmedabad to Mumbai or Delhi and then board the famous Orient Express that runs through Europe with stops in major cities like Paris, Milan, Venice before reaching Switzerland.

If you prefer road trips over flying or trains, driving down through India all the way up north towards China would be an adventure-packed route worth exploring! From thereon it's just crossing borders till reaching Swiss territory!

Before finalizing your travel plan make sure to check visa requirements for Switzerland along with COVID-19 guidelines as they keep changing frequently.
What is the best time to visit Switzerland?
Switzerland is a country that has something to offer in all seasons. However, the best time to visit Switzerland depends on your interests and preferences.

If you are interested in winter sports like skiing and snowboarding, then December to February would be the ideal time for you. During this season, Switzerland receives heavy snowfall, making it a winter wonderland.

If you want to experience vibrant spring blooms and enjoy outdoor activities like hiking and sightseeing without worrying about extreme heat or cold weather conditions, then March to May would be the perfect time for your visit.

For those who love summer activities like swimming, boating and exploring scenic trails by foot or bike; June-August presents an excellent opportunity. The temperature during these months ranges from 18°C-28°C with long daylight hours giving visitors ample sunlight hours to explore the beautiful scenery of Switzerland.

Autumn months from September-November are less crowded but still offer warm temperatures with fewer crowds compared to peak tourist periods. This period provides visitors with great opportunities for enjoying autumn foliage colors while engaging in various outdoor activities such as wine tasting events across vineyards around Geneva Lake region

Each season offers unique experiences in terms of climate suitability varying depending on individual preferences when planning their trip itinerary.
What are the must-try Swiss dishes?
Switzerland is not only known for its scenic beauty but also for its delicious cuisine. Swiss dishes are an interesting mix of German, French, and Italian influences. Here are some must-try Swiss dishes that you should add to your list when visiting Switzerland.

One of the most famous Swiss foods is cheese fondue. Made with melted cheese served in a communal pot over a stove, it is typically eaten by dipping bread into the hot cheese mixture.

Another dish to try is Rösti which is made from grated potatoes fried until crispy on the outside and soft on the inside. It can be served as a side dish or topped with bacon and eggs for breakfast.

Zurcher Geschnetzeltes, a Zurich-style sliced meat dish cooked in cream sauce with mushrooms and onions, is another popular dish worth trying.

If you have a sweet tooth, don't forget to try chocolate – Switzerland's most famous export! The country produces some of the world's best chocolate brands like Lindt and Toblerone.

Sampling these tasty delights will give foodies plenty of reasons to visit Switzerland!
What are the top things to do in Switzerland?
Switzerland is a beautiful country with breathtaking scenery, stunning landscapes and rich culture. There are numerous top things to do in Switzerland that will make your trip memorable.

One of the must-do activities in Switzerland is hiking. The country has an extensive network of scenic trails that offer amazing views of mountains, valleys and lakes. Whether you're a seasoned hiker or a beginner, there's always something for everyone.

Another exciting activity is skiing. Switzerland boasts some of the best ski resorts in the world such as Zermatt, Verbier and St Moritz. These resorts offer excellent slopes for skiers and snowboarders of all levels.

If you're looking for adventure, try paragliding or bungee jumping while enjoying stunning panoramic views from above. You can also take a scenic train ride on one of Switzerland's iconic trains such as the Glacier Express or Bernina Express which will take you through picturesque villages and mountain passes.

For those interested in history and culture, explore Swiss cities like Zurich, Geneva and Lucerne to discover museums showcasing art collections by famous artists like Picasso or Monet along with cultural landmarks such as cathedrals.

There are endless top things to do in Switzerland that cater to every kind of traveler!
Tips for Travelling to Paris Switzerland
Travelling to Paris Switzerland can be an exciting experience, but it's important to keep some tips in mind to make your trip a smooth and enjoyable one.

Firstly, ensure that you have all the necessary travel documents such as passport and visa. Research the laws and customs of both countries before travelling so that you don't accidentally offend anyone.

When packing for your trip, pack light as you may need to carry luggage around with you on public transport or up stairs at hotels or attractions. Also, bring comfortable walking shoes as there will be plenty of sightseeing on foot.

It's always wise to learn a little bit of French before travelling to Switzerland, even if it's just basic phrases like "hello" and "thank you". This shows respect towards locals who speak French as their first language.

Be prepared for unexpected weather changes by bringing appropriate clothing layers. Switzerland is known for its unpredictable weather patterns so it's best to be prepared for any eventuality.

By keeping these tips in mind, your Paris Switzerland adventure is sure to be unforgettable!
Conclusion
To wrap it up, Switzerland is an absolute paradise for all travelers looking to explore the best of Europe. From picturesque landscapes and delicious cuisine to thrilling activities and rich culture, this beautiful country has something for everyone.

If you're planning a trip from Ahmedabad to Switzerland, make sure you book your tour package in advance to get the best deals. Also, keep in mind the tips shared above to make your journey hassle-free and unforgettable.

So pack your bags and get ready for an adventure-filled vacation in Switzerland!
Program
( 10 days / 9 nights )
FREQUENTLY ASKED QUESTIONS
INCLUSIONS/EXCLUSIONS
One way Airport/Station Transfers
03 Nights Hotel Stay in Zurich with breakfast
Excursion to Mt. Titlis by Coach
Zurich Trolley Experience City Tour
TERMS AND CONDITIONS
CANCELLATION AND REFUND:
Cancellations prior to 10 days from the start of the trek are entitled to a full refund(excluding the transaction charges)Cancellation between the 9th day and the 3rd day to the start of the trek will have an 80% refund. Cancellation less than 3 days to the start of the trek will have NO refund. For any assistance mail us at: info@indian-tours.in
GALLERY / PHOTOS