Triund Trek Camping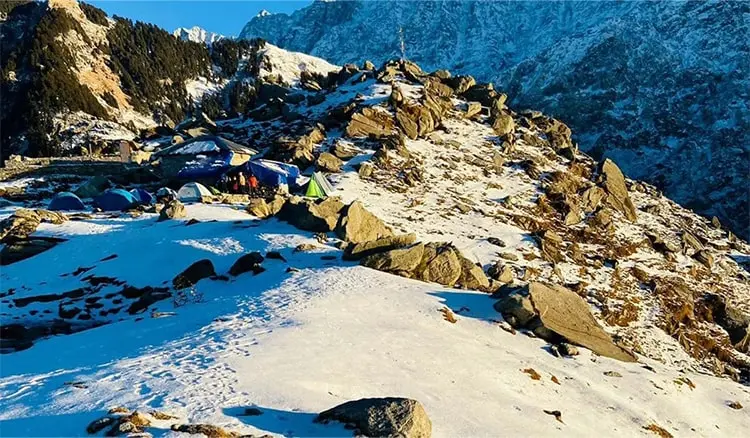 Triund Trek Camping A best weekender's walking in Himachal - Triund Trip is specified by the stunning sights of the Kangra valley and also the snow-capped Dhauladhar Mountain. The hike from Mcleodganj to Triund top, conserves you from hurrying city life and also benefits you with the Mountain ranges. It is just one of the preferred treks among Delhites and the ones that are taking a trip from Chandigarh. As it is better to these places. The Triund Expedition Plan begins at 10 a.m. at our Moustache Mcleodganj hostel followed by fifty percent 'n' hr of the briefing. The triund camping trail journeys on a well-paved course crossing the fresh Oak & Rhododendron trees with a steady ascend. You can likewise spot various species of birds, enjoying the impressive chirping sound they generate all along the trip. The most remarkable component of the journey is the awesome sundown, which can't be shared in words. Catch the incredible deem the sun dives into the sea of clouds, leaving a small stint of its glow in the sky. Likewise, witness the entire sky covered under the blanket of sparkling starlight. Genuinely an incredible sight to catch.
Program
( 2 days / 1 nights )
FREQUENTLY ASKED QUESTIONS
Each trekker is responsible for his/her own safety. Trek organizers, guides, porters will not be responsible for any damage, theft, or loss of goods.
TERMS AND CONDITIONS
CANCELLATION AND REFUND:
GALLERY / PHOTOS