Kalavantin Durg Trek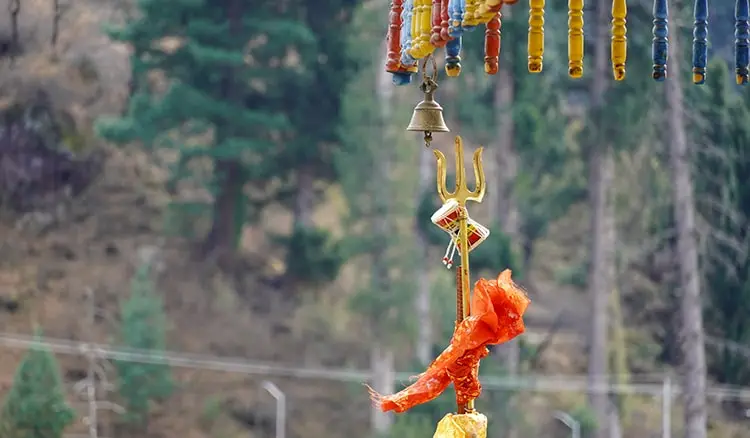 Kalavantin Durg Trek - The Best Weekend Trek In Maharashtra
Panvel is known as the commercial capital of Maharashtra. It has been home to many industries and businesses, including Bollywood movie studios, textile mills and software companies. The city also attracts tourists for its beaches, shopping malls, art galleries and temples. There are a number of places to visit in Panvel, such as Kalavantin Durg Trek, a popular trekking spot located in the nearby wilderness.
Are you interested in hiking and camping in the beautiful hills of Western Ghats? Kalavantin durg is a wonderful hike that has been explored by thousands of adventurers. Stop by today to learn more about this trek.
Kalavantin Durg History
Kalavantin Durg is a pinnacle located in the Western Ghats, near Prabalgad. It is said to have been built for a queen called Kalavantin in the 15th century, around the same time as the neighbouring Prabalgad. Local guides claim that it was used by the ruler to have watch on surrounding area. There is no fort at Kalavantin Durg, and it is simply known as 'Kalavantin'.
Kalavantin Durg Trekking – Quick facts
The Kalavantin Durg trek is considered one of the most challenging hikes in the Western Ghats. The summit is accessible via a 3 km ( 2mile) hike from the Thakurwadi village in Karjat taluka. After Prabalmachi village ( 2km; ¼ miles from Thakurvadi), the hike route diverges into two paths: the shorter one towards Kalavantin Durg, and the longer one towards Prabalgad fort.
The route to the Kalavantin top is a roughly -60 degree incline, and involves climbing rock-cut steps that are as high as 2 feet. The ascent is more than just a physical challenge, though; it's also a mental challenge due to the stunning views that you'll be able to see on your way up. If you're looking for an adventure that will leave you feeling exhilarated, then the Kalavantin Durg trek is definitely worth considering.
Why is the Kalavantin Durg Trek so popular?
The Kalavantin Durg trek is one of the most popular treks in India. The main reason for its popularity is that it combines excellent scenery with great hiking trails. The trekking trails are well-maintained and provide a pleasant walk through the forest. The views of the mountains and valleys are stunning, especially at sunrise or sunset.
How to reach Kalavantin Durg?
To reach Kalavantin Durg, visitors can take a state transport bus from Panvel or hire a private vehicle. The trek starts from the Thakurvadi base village, which is around 17 km away from the fort. If you are coming in your own vehicle, you can search for the village Vardoli in Google map and ask locals about the starting point of the trek.
Best time to visit Kalavantin Durg
Kalavantin Durg is a hill station located in the Western Ghats of Maharashtra, India. The town is known for its natural beauty and peaceful atmosphere. It is one of the most popular hill stations in Maharashtra and also attracts a large number of tourists every year.
The best time to visit Kalavantin Durg is during the winter season, from December to February. This is because this is when the weather is warm and pleasant, and there are no heavy rains or snowfall. In addition, this is the time of the year when the town comes alive with festive celebrations and cultural events.
During the summer months, from March to May, temperatures can be extremely hot and humid, making it uncomfortable to stay outdoors for long periods of time. In addition, there are many mosquito-borne diseases prevalent during this time of year, so it is advisable to take precautions against them.
Finally, during the monsoon season (from June to September), conditions can be very wet and muggy, making it difficult to enjoy any outdoor activities.
What is included in the trek?
Kalavantin Durg Trek is a trekking route that starts from Panvel and goes up to Kalavantin Durg, a peak in the Sahyadris. The total distance of the trek is around 17 km. The trekking route passes through forests and hills, and offers breathtaking views of the Konkan coast.
The Kalavantin Durg trek is perfect for those who want to experience nature and enjoy some peaceful hiking. The trail is well-maintained and offers a lot of scenic spots along the way. If you are looking for an adventure, then this is definitely the right trek for you.
The highlight of the Kalavantin Durg trek is definitely the summit of Kalavantin Durg. The journey to the peak takes around 4 hours, and you will be rewarded with unparalleled views of the Sahyadris. Atop Kalavantin Durg, you will find a temple dedicated to Lord Shiva.
Is it safe to undertake this trek?
Yes, it is safe to undertake the Kalavantin Durg trek. However, before you take this trip, you should consult with a medical professional to make sure that you are fit for the trek and have no pre-existing health conditions. Additionally, be sure to take appropriate precautions while on the trail, including wearing sunscreen and insect repellent.
Pros and Cons of taking this trek
-The good: The Kalavantin Durg trek is a relatively easy walk through beautiful forest and mountain scenery.
-The bad: It can be quite hot, especially during the summer months, and there is limited water availability along the way.
-The cost: The Kalavantin Durg trek is not cheap, costing around Rs.2000 per person for a full day's hike.
How to hike a Kalavantin Durg Trek
Kalavantin Durg trek is a great way to explore the pristine beauty of the Sahyadri range and its adjoining valleys. Kalavantin Durg is a 2,250 ft (686 m) high summit located in the Western Ghats, near the Prabalgad fort in the Raigad district of Maharashtra. The hike back to Panvel takes around 5-8 hours.
If you are keen on exploring the Sahyadri Range, then hiking Kalavantin Durg trek is a great option. The trail is well maintained and easy to follow. You can also enjoy scenic views of the surrounding valleys during your hike.
A few things you should know about Mumbai
Mumbai is one of the most popular cities in the world and is known for its cosmopolitan atmosphere. It is also one of the most diverse cities in the world, with people from all over the world living and working in Mumbai.
Some of the things you should know before trekking to Kalavantin Durg (Panvel) are that it is located in Maharashtra, which is one of India's most popular states. The city has a population of over 7 million and is a major transportation hub. It is also close to some beautiful natural attractions, such as Mahabaleshwar and Nashik.
If you're looking for a fun and exciting trek, Kalavantin Durg (Panvel) is a great option. With its diverse culture and stunning natural scenery, it's sure to leave a lasting impression on you.
What to do in Mumbai?
If you're looking to experience the city's vibrant culture and stunning architecture, the best way to do so is by exploring Mumbai's Rock Cut Steps. Travellers can walk up and down the steps for a scenic view of the city below, or take a stop at one of the cafes or restaurants that line the steps for a bite to eat. If you're looking to explore more than just Mumbai, the Rock Cut Steps are a great starting point.
Things to keep in mind while going there
There are many things to keep in mind while exploring Mumbai. The Rock Cut Steps of Kalavantin Durg are one of the most popular locations to visit. Here are a few things to keep in mind when visiting this site:
The steps are steep and may be difficult for some people to walk up, especially if you are not used to such heights. There is also a lot of graffiti and litter on the steps, so it's important to take caution if you're planning on going there during your trip.
If you're planning on taking photographs or videos while at the steps, be sure to bring plenty of water and snacks with you as there is nowhere to buy anything nearby.
Some people believe that the steps hold spiritual energy and can be used for meditation or prayer. Whether or not this is true is up for interpretation, but it's worth checking out for yourself if you're interested in exploring these sorts of things while in Mumbai!
Safety and other things to keep in mind during the trip
Safety is always a top priority when travelling anywhere, and that goes for trekking as well. Here are a few things to keep in mind before you set out on your trek:
Make sure you have all the necessary travel documents, such as a passport and visa if required.
Make sure that your equipment is in good working order, including your gears, water bottles and food.
Take precautions against heatstroke and dehydration by drinking plenty of fluids and wearing sunscreen.
Always take care when crossing rivers or other dangerous water bodies; use caution while climbing peaks or glaciers.
Program
( 02 days / 01 nights )
Day1

Camping at Prabhalmachi

Day2

Trekking to Kalavantin Durg
FREQUENTLY ASKED QUESTIONS
INCLUSIONS/EXCLUSIONS
Stay
Accommodation will be in tents/guesthouses on sharing basis.
Meals
(Breakfast, lunch, snacks, and dinner).
Permits
All trekking permits and forest camping
Tour Leader
Experienced trek Leader and Guide
Activities
Trekking, Camping, and Bonfire etc
TERMS AND CONDITIONS
CANCELLATION AND REFUND:
Cancellations prior to 10 days from the start of the trek are entitled to a full refund(excluding the transaction charges)Cancellation between the 9th day and the 3rd day to the start of the trek will have an 80% refund. Cancellation less than 3 days to the start of the trek will have NO refund. For any assistance mail us at: info@indian-tours.in

DISCLAIMER:

This activity is hugely dependent upon weather. The trip may get canceled without any prior notice due to weather or any unforeseen adverse circumstances
GALLERY / PHOTOS