Switzerland Tour Package from India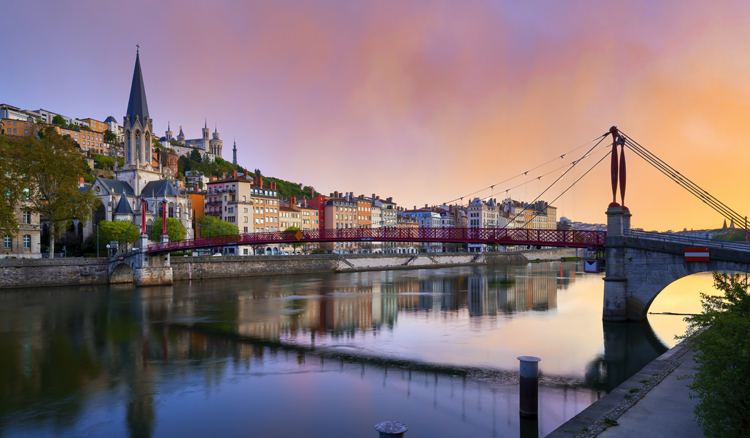 Introduction
Are you dreaming of a picture-perfect vacation in Switzerland? With its snow-covered mountains, pristine lakes, and charming alpine villages, Switzerland is an ideal destination for travellers seeking natural beauty and adventure. Whether you're a fan of winter sports or simply wish to indulge in chocolate and cheese fondue, Switzerland has something to offer everyone. And the best part? You can now book exciting Switzerland tour packages from India! In this blog post, we'll take you through everything you need to know before planning your dream Swiss holiday. So sit back, relax and let us be your ultimate guide!
Switzerland - A Brief Overview
Switzerland, also known as the "Land of Alps", is a beautiful country located in central Europe. It is bordered by Austria, France, Germany, Italy and Liechtenstein. Switzerland is famous all over the world for its breathtaking landscapes consisting of snow-capped mountains, crystal-clear lakes and lush green valleys.

Switzerland has a diverse culture that reflects influences from French, Italian and German cultures. The official languages spoken in Switzerland are German, French and Italian along with Romansh which is spoken in some parts.

The country's economy mainly relies on banking and finance but it also has a strong tourism industry that attracts millions of tourists every year from around the globe. Switzerland offers ample opportunities for outdoor activities including skiing, hiking and mountaineering.

Another interesting thing about Switzerland is its political neutrality which makes it an ideal venue for international organizations such as the United Nations to hold conferences.

Switzerland's beauty coupled with its vibrant culture make it one of the most attractive tourist destinations in Europe.
The Best Time to Visit Switzerland
Switzerland is a year-round destination, but the best time to visit depends on what you want to do and see. If you're looking for winter sports or Christmas markets, then December through March is ideal. The ski season starts in November and lasts until April, with February being the busiest month.

Springtime from April to June brings milder temperatures and colorful flower blooms across the country. This is also a great time for hiking as many trails open up after snowmelt. Summer months of July and August are perfect for outdoor activities like swimming in lakes, picnics in parks or exploring mountain landscapes.

Autumn foliage starts appearing from September onwards making it an excellent time for scenic train rides or leisurely walks around picturesque towns. It's worth noting that peak tourist season runs from mid-June to mid-September when prices can be higher than usual.

There isn't really a bad time to go since Switzerland has something unique to offer throughout the year!
Top Places to Visit in Switzerland
Switzerland is home to some of the most breathtaking natural landscapes and charming cities in Europe. Here are the top places that you must visit during your Switzerland tour package from India.

First on our list is Zurich, a cosmopolitan city known for its stunning architecture, world-class shopping, and vibrant nightlife. It's also a great starting point for exploring other parts of Switzerland.

Next up is Geneva, located on the shores of Lake Geneva with views of Mont Blanc in the distance. This picturesque city offers plenty of historical landmarks, museums and galleries to explore.

Interlaken is another popular destination among tourists due to its proximity to major attractions like Jungfrau mountain range and Lake Thun. It's surrounded by towering mountains and lush greenery making it perfect for outdoor enthusiasts.

Bern, the capital city boasts UNESCO-listed medieval old town with cobbled streets lined with shops selling local handicrafts as well as numerous cafes serving Swiss delicacies.

No trip to Switzerland would be complete without visiting Lucerne; this small but charming town nestled between snow-capped mountains beside lake Lucerne has something for everyone; whether you're interested in history or enjoy hiking amidst nature - there's never a dull moment here!

These are just a few highlights out of many amazing destinations that await you on your Switzerland tour package from India!
Things to Do in Switzerland
Switzerland is a country that offers a plethora of activities for tourists. One of the most popular things to do in Switzerland is hiking as it has some of the most picturesque trails in Europe.

If you're looking for adventure, then skiing and snowboarding are the perfect activities for you. The Swiss Alps have some of the best ski resorts in Europe like Zermatt, Verbier, and Saas-Fee.

For those interested in culture and history, exploring cities like Geneva, Zurich and Basel will give you an insight into Swiss heritage. You can visit museums such as the Olympic Museum or Kunsthaus Zurich which boasts an impressive collection of art from various artists.

If relaxation is what you seek, then taking a dip in one of Switzerland's thermal baths is highly recommended. Whether it's Leukerbad or Yverdon-les-Bains, these hot springs offer rejuvenation after long days spent sightseeing

No trip to Switzerland would be complete without indulging oneself with chocolate shopping at Lindt Chocolate Factory Outlet or Cailler Chocolate factory outlet - two famous brands that originated from this beautiful country!
Swiss Cuisine
When it comes to Swiss cuisine, one can expect a delightful blend of German, French and Italian influences. Switzerland is known for its cheese, chocolates and wines which are loved by people all over the world.

One must try out the famous Swiss Cheese Fondue that consists of melted cheese served with bread cubes. Another popular dish is Rosti- fried grated potatoes that are crispy on the outside and soft on the inside.

Being surrounded by beautiful lakes, Switzerland has an abundance of fresh water fish such as trout which is often served grilled or smoked. Meat lovers can relish Cervelat- a sausage made from beef and pork.

Additionally, Switzerland boasts some of the best chocolate in the world. From Lindt to Toblerone; these chocolates have become synonymous with Swiss culture.

No trip to Switzerland would be complete without trying their delicious wine varieties like Pinot Noir or Chasselas alongside local dishes at traditional restaurants called Grottos or Alpine Huts.
Shopping in Switzerland
Shopping in Switzerland is an experience that should not be missed. From exclusive boutiques to local markets, the country offers a wide range of shopping options for visitors. One of the best places to shop in Switzerland is Geneva, known as the "City of Luxury" due to its high-end brands like Chanel and Louis Vuitton.

For those who prefer a more traditional shopping experience, Zurich's Bahnhofstrasse has been dubbed one of Europe's most expensive streets with luxury stores like Gucci and Prada. For something unique, head to Bern's Old Town where you can find Swiss souvenirs like cuckoo clocks and chocolate.

Switzerland also has several local markets worth exploring such as the farmers' market in Lausanne or Christmas markets during winter months. Don't forget about Swiss chocolates which make great gifts for family and friends back home.

Shopping in Switzerland caters to everyone - from luxury shoppers to budget-conscious travelers looking for authentic Swiss products.
Tips for Travelling to Switzerland
Travelling to Switzerland can be an exciting and memorable experience. Here are some tips that will help you make the most of your journey.

Firstly, it's important to pack smart for your trip. Make sure you bring warm clothes and comfortable shoes as the weather can get quite chilly in Switzerland. Also, don't forget to carry a good camera to capture the stunning landscapes.

Secondly, research on local customs and etiquette before travelling. Swiss people place great importance on punctuality so always arrive on time for appointments or reservations. Additionally, it is considered rude to talk loudly or disturb others in public spaces.

Thirdly, learn basic German phrases as it is one of the official languages spoken in Switzerland along with French and Italian. It will come handy when interacting with locals especially outside tourist areas.

Fourthly, plan ahead for transportation within Switzerland as train tickets can be expensive if purchased at short notice. Look out for special deals such as Swiss Passes which offer unlimited travel across trains and buses throughout Switzerland.

Be mindful of preserving nature while exploring scenic trails by disposing waste responsibly and being respectful towards wildlife habitats.

By following these tips, you'll have a smooth sailing travel experience in Switzerland!
Conclusion
Switzerland is undoubtedly one of the most beautiful countries in the world. Its stunning landscapes, rich culture and history, delicious cuisine and endless list of things to do make it a dream destination for many travelers. If you're planning your next vacation and looking for something extraordinary, Switzerland should definitely be on your list.

A Switzerland tour package from India offers an unforgettable experience that will leave you with memories to last a lifetime. From exploring the majestic Swiss Alps to indulging in mouth-watering chocolate, there's something for everyone in this picturesque country.

Whether you're traveling alone or with family and friends, Switzerland has plenty to offer. With its efficient transportation system, getting around is easy which means you'll have more time to enjoy everything this amazing country has to offer.

So go ahead and plan your dream trip today! Book your Switzerland tour package from India now and get ready for an adventure of a lifetime!
Program
( 10 days / 9 nights )
FREQUENTLY ASKED QUESTIONS
INCLUSIONS/EXCLUSIONS
One way Airport/Station Transfers
03 Nights Hotel Stay in Zurich with breakfast
Excursion to Mt. Titlis by Coach
Zurich Trolley Experience City Tour
TERMS AND CONDITIONS
CANCELLATION AND REFUND:
Cancellations prior to 10 days from the start of the trek are entitled to a full refund(excluding the transaction charges)Cancellation between the 9th day and the 3rd day to the start of the trek will have an 80% refund. Cancellation less than 3 days to the start of the trek will have NO refund. For any assistance mail us at: info@indian-tours.in
GALLERY / PHOTOS