Sach Pass Trek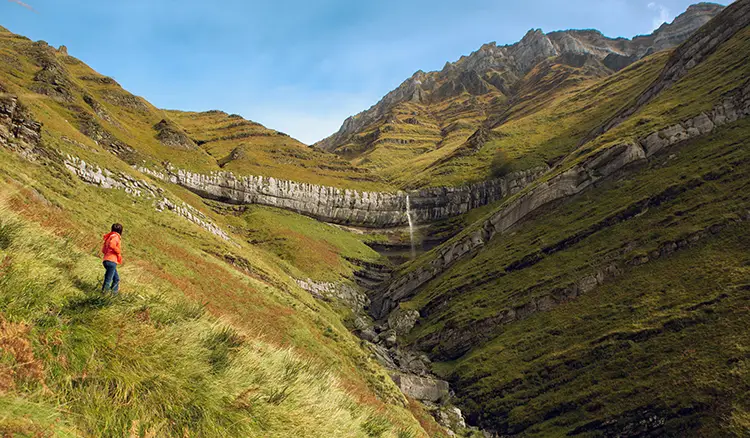 Sach Pass Trek
Sach Pass Trek: A Must-Visit Destination for Adventure Enthusiasts on Indian Tours
Are you an adventure enthusiast looking for a challenging trekking experience on your Indian Tours? Look no further than Sach Pass Trek, an exciting trekking destination that offers a unique blend of natural beauty and adventure.
Located in the picturesque Chamba district of Himachal Pradesh, Sach Pass Trek is a challenging but rewarding trek that takes you through some of the most stunning landscapes in the Indian Himalayas. This trek is perfect for those who want to push their limits and experience the thrill of exploring off-beat destinations.
The Sach Pass Trek starts from the quaint little town of Chamba, which is known for its ancient temples and scenic beauty. From here, you will embark on a journey that takes you through lush green valleys, dense forests, and snow-capped mountain peaks. You will also get to witness the local way of life and interact with the friendly locals who inhabit the region.
The trek is challenging and requires a certain level of physical fitness, but the rewards are immense. The panoramic views of the surrounding mountains and valleys are breathtaking, and the feeling of accomplishment you get when you reach the summit is truly unforgettable.
On your Indian Tours, Sach Pass Trek is a must-visit destination for adventure enthusiasts. It offers a unique opportunity to explore the rugged terrain and experience the raw beauty of nature. So, pack your bags, lace up your boots, and get ready to embark on a journey that you will remember for a lifetime.
Starting point & Time: Dharamshala Bus Stand (9:00 AM on Day 1)
End Point & Time: Manali Bus Stand (6:00 PM on Day 8)
Quick facts about Sach Pass Trek
| | |
| --- | --- |
| Location | Chamba district, Himachal Pradesh |
| Difficulty Level | Challenging |
| Starting Point | Chamba town |
| Duration | 7-8 days |
| Maximum Altitude | 4,420 meters (14,500 feet) |
| Best Time to Visit | Mid-June to Mid-October |
| Highlights | Stunning mountain views, diverse landscapes, local culture and way of life, challenging trekking experience |
| Recommended Fitness Level | Moderate to high |
| Accommodation | Tents |
| Trekking Season | Mid-June to Mid-October |
| Nearest Airport | Kangra Airport (170 km) |
| Nearest Railway Station | Pathankot Railway Station (120 km) |
Things to carry
Backpack
Trekking shoes
Warm clothes (thermal wear, fleece jacket, down jacket)
Raincoat or poncho
Water bottle
Snacks (energy bars, dry fruits, chocolates)
Trekking poles
Headlamp or flashlight
Sunglasses and sunscreen lotion
Personal medication (if any)
First-aid kit
Sleeping bag
Trekking map or guidebook
Camera or mobile phone with extra batteries
Toiletries (toilet paper, wet wipes, hand sanitizer, etc.)
Temperature and Weather at Sach Pass Trek
The weather and temperature at Sach Pass Trek can vary depending on the time of the year you plan to visit. Here's an overview of the weather conditions you can expect:
Summer (June to September): During the summer months, the temperature at Sach Pass Trek ranges from 10°C to 20°C during the day and can drop to 5°C to 10°C at night. The weather is usually pleasant and sunny, but occasional rain showers are common, especially in July and August.
Fall (October to November): During the fall season, the temperature at Sach Pass Trek drops significantly, with the daytime temperature ranging from 5°C to 15°C and night temperature falling below freezing point. The weather can be unpredictable, and snowfall can occur at higher altitudes.
Winter (December to May): During the winter season, Sach Pass Trek is covered in snow, and the temperature drops to sub-zero levels. The temperature during the day ranges from -5°C to 5°C, and at night, it can drop as low as -20°C. The weather is harsh and challenging, with heavy snowfall and strong winds.
Program
( 08 days / 07 nights )
Day1

Dharamshala to Chamba

The tour will commence at 9:00 am from Dharamshala Bus Stand, where a vehicle will be arranged for us to travel towards Chamba, which is located in the westernmost part of Himachal Pradesh. The town is situated between the Chenab River in the north and the Ravi River in the south. We will have dinner and stay overnight at a comfortable guesthouse in Chamba.

Day2

Chamba to Traila

After having breakfast in the morning, we will leave for Traila in a shared vehicle. The journey will take us through the scenic Pangi valley, known for its natural beauty and diverse dance forms. The valley is home to two main communities, Bhots and Pangwalas. We will have a packed lunch on the way. Upon reaching our destination, we will stay overnight at the Tourist Bungalow, where dinner will be provided. The accommodation for the night will be arranged in a comfortable guesthouse.

Day3

Traila to Satrundi via Bhanodi

On the first day of our trek, we will start after having a healthy breakfast and head towards Satrundi. The trekking trail will take us through the charming village of Bhanodi, covering a distance of 15 km. We will have a packed lunch during our journey and take some halts along the way. The trail will lead us through the forests, with some inclines and declines, until we reach the Satrundi campsite. We will spend the night in comfortable camps at the campsite and have dinner before retiring for the night.

Day4

Satrundi to Sach Pass and Bindrabani

The most anticipated day of our trek has finally arrived. After having breakfast, we will start our ascent towards the Sach Pass, which is at an elevation of 4500 m. The trail from Satrundi to Sach Pass is an ascending one, but the breathtaking views of the Pir Panjal range, snow-covered mountains, and hanging glaciers will make it all worth it. We will have a sumptuous lunch on the way and cross the Galviers of Bindarpani. We will take some halts during our journey and have a packed lunch. After a challenging yet rewarding day of trekking, we will reach the campsite where dinner will be served, and we will stay overnight in comfortable camps.

Day5

Bindrabani to Killar

After having a sumptuous breakfast in the morning, we will leave Bindrabani and head towards Killar, which is located at an altitude of 2400 m and lies amid the zig-zag trail in a deep and narrow gorge of the River Chenab. The surroundings of Killar are beautiful and peaceful, making it an ideal place to set up our camps and settle for the day. We will spend the night in comfortable camps, where dinner will be provided.

Day6

Killar to Purthi

After having breakfast, we will start our long trek of about 24 km towards Purthi. The trek will take us around 6 to 7 hours to complete. Purthi is a magnificent place known for its forest nurseries and a rest house located on the right bank of Chandra Bhaga. We will have a packed lunch during our journey and take some halts along the way. Finally, we will reach Purthi, where we will pitch our tents and rest for the night. We will have dinner in the campsite and spend the night in comfortable camps.

Day7

Purthi to Raoli

After having breakfast, we will continue our trek towards Raoli. The trail from Purthi to Raoli is around 14 km long, and we will be able to cover it in about 5 to 6 hours. The trail consists of some ascents and descents, and we will have to cross the Chandra Bhaga River with the help of a rope bridge. We will have packed lunch during some halts along the way. Finally, we will reach Raoli, where we will spend the night in tents. Dinner will be served in the campsite.

Day8

Raoli to Manali via Keylong

On the final day of the trip, we will have our last breakfast with our fellow group members. We will then leave towards Manali, and the drop off will be done at the bus stand. We will cross Keylong on our way to Manali. During our journey, we can share amazing experiences, laughs, and other stories with each other. We will reach the Manali bus stand by 6:00 PM, marking the end of our Sach Pass trekking experience.
FREQUENTLY ASKED QUESTIONS
TERMS AND CONDITIONS
CANCELLATION AND REFUND:
Cancellations prior to 10 days from the start of the trek are entitled to a full refund(excluding the transaction charges)Cancellation between the 9th day and the 3rd day to the start of the trek will have an 80% refund. Cancellation less than 3 days to the start of the trek will have NO refund. For any assistance mail us at: info@indian-tours.in

DISCLAIMER:

This activity is hugely dependent upon weather. The trip may get canceled without any prior notice due to weather or any unforeseen adverse circumstances
GALLERY / PHOTOS