Kumara Parvatha Trek, Coorg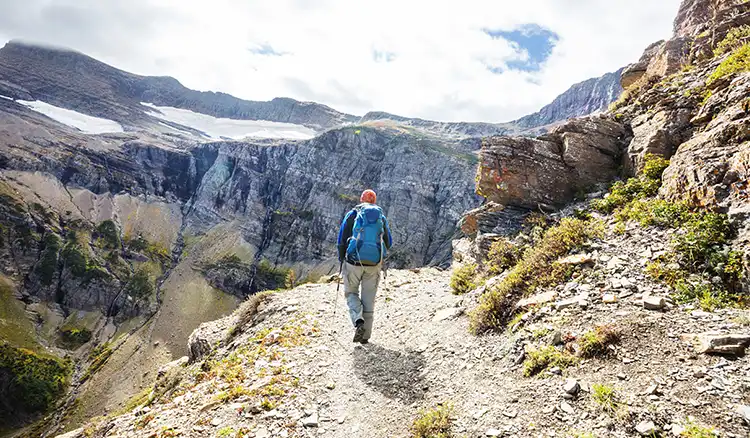 If you're looking for a challenging trekking adventure in the Western Ghats, look no further than Kumara Parvatha Trek. This easy to medium difficulty trek is usually completed over two days and offers stunning views of the mountains and valleys below. The maximum altitude reached during the trek will be around 1700 meters from mean seal level, but the scintillating views and exciting adventure make all the effort worth it. This trek is surrounded by nature with great views and cool memories.
Kumara Parvatha Trek Overview
| | |
| --- | --- |
| Activity location : | Coorg, Karnataka |
| Activity Timings : | Friday: 09:30 PM |
| Activity Duration : | 02 Days |
| Trek Level Difficult : | Not Recommended for beginners or first-timers |
| Trail Type : | Forests, Meadows & Water Streams |
| Trek Distance : | 28 km |
History of Kumara Parvatha
Kumara Parvatha is a religious and scenic destination in Karnataka. According to the faith, Lord Kumaraswamy (Subramanya) killed demons like Padmasura and Tarakasura and was crowned as the king atop the Kumara Parvatha. History of Kumara Parvatha includes stories of marriage between Lord Kumaraswamy and Devasena, protection by Vasuki from Garuda, and visit by Karthikeyan. All these stories bring immense curiosity among believers to undertake an arduous journey up to the summit.
Key attractions during Kumara Parvatha Trek
Kumara Parvatha is a popular hike for visitors looking for a scenic view. The trail offers different viewpoints of the Nithyananda Sree Kailasa Temple and the Girigadde peaks. It is also possible to hike to the top of Pushpagiri peak, which offers a beautiful view of the surroundings. Camping is not allowed on Kumara Parvatha peak, but designated points along the way are open to camping with permission from the forest department.
Nearest access points
Kukke Subramanya is a small temple town located near Kumara Parvatha, an important pilgrimage spot for Hindus. There are several access points to the town, but the nearest ones are about 50 km away.
When to Go for a Kumara Parvatha Trek
The best time to go on the Kumara Parvatha Trek is from October to May, according to the experts. This is because during this time the mountains will be relatively dry, making for easier trekking. However, note that even during the drier months there can be periods of heavy rain, so always be prepared for this.
Attractions and Activities at Kumara Parvatha
There are a number of attractions and activities available at Kumara Parvatha, including hiking, photography, camping, birdwatching, and cave exploration. Trekkers need to take a permit from the forest department for wildlife photography. The best time to visit is during winter when the temperature ranges between 18◦C to 26◦C. There are also free food options available between 1:30-2 PM and 8-9:30 PM.
How to reach Kumara Parvatha
Kumara Parvatha is a mountain located in Kukke Subramanya, about 280 kilometers from Bengaluru and 105 kilometers from Mangaluru. Limited bus services are available to reach Kumara Parvatha from Mangaluru or Bengaluru. The best way to get there is by travelling on the Subramanya Road railway station. This railway station is 12 kilometers away from Kumara Parvatha.
By Rail: The closest railway stations to Kumara Parvatha are Mysore and Hassan. The Hubli or Karwar Express or Bangalore Mysore express are the available trains in this route.
By Road: If you are coming from Bangalore, take a cab and reach Kukke Temple (the starting point of the trek) at Coorg in an overnight journey. From Coorg, you can take a cab and reach Pushpagiri Wildlife Sanctuary or Kukke Subramanya. It takes about 2-3 hours from Coorg to reach Kukke or Pushpagiri by road. From there you have to walk uphill to the summit of the Kumara Parvatha.
By Bus: There are buses that ply to and fro to Subramanya from Bangalore. The Subramanya bus stand is near the town from where the trail to Kumara Parvatha begins. Bus tickets can be booked online from the KSRTC website.
What's in the Budget?
The Kumara Parvatha trek is one of the most popular treks in Pushpagiri Hills. It is a moderate trek that takes about two days to complete and offers stunning views of the Himalayas. Accommodation can be found in simple huts or tents, and food is usually vegan and locally sourced. The cost of the trek ranges from Rs. 2,000-Rs. 5,000 per person, depending on the time of year you go.
The Rules
The Kumara Parvatha trek is a challenging and scenic journey through the pristine forests of Karnataka. The trip is suitable for anyone above 14 years of age, but please note that prices will be the same as an adult. Please note that there is no need to carry a blanket and mat as you will be given tents and sleeping bags. There is no need to drink alcohol or take any other intoxicating products during the trek, but please heed all guidelines provided by your guide. In addition, be sure to bring along enough supplies, including water and food, as there is no guarantee of resupply along the way. If you do encounter any problems along the way, don't hesitate to reach out for help. Finally, please avoid leaving the campsite during the night.
Things To Carry for Kumara Parvatha Trek
Caps
Back pack (50-60l)
Water bottle
Led torch (with extra batteries)
Tips for Kumara Parvatha Trek
If you're planning to undertake the Kumara Parvatha Trek, here are a few things to keep in mind:
1. The first stage of the trek is relatively easy, but it can be hot and strenuous. Make sure to bring plenty of water and sunscreen – both of which will be essential during this stage.
2. The second stage is a little more challenging – especially if you're not used to hiking in mountainous terrain. Be prepared for steep climbs and long distances crossed on foot.
3. The final stage of the trek is by far the most scenic and rewarding. You'll reach stunningly beautiful landscapes full of lush vegetation and rushing rivers. Take your time here – there's plenty
Where to Stay for a Trek to Kumara Parvatha
Home to some of the best guesthouses in the area, Pushpagiri will make your stay in the hills a breeze. You can also explore the surrounding villages during your stay, which are sure to have plenty of interesting sights and sounds.
Program
( 02 days / 0 nights )
Day1

Get Picked Up from Bangalore

Day2

Trek to Kumara Parvatha Peak & Return to Bangalore
FREQUENTLY ASKED QUESTIONS
TERMS AND CONDITIONS
CANCELLATION AND REFUND:
Cancellations prior to 10 days from the start of the trek are entitled to a full refund(excluding the transaction charges)Cancellation between the 9th day and the 3rd day to the start of the trek will have an 80% refund. Cancellation less than 3 days to the start of the trek will have NO refund. For any assistance mail us at: info@indian-tours.in

DISCLAIMER:

This activity is hugely dependent upon weather. The trip may get canceled without any prior notice due to weather or any unforeseen adverse circumstances
GALLERY / PHOTOS