Kedarnath Temple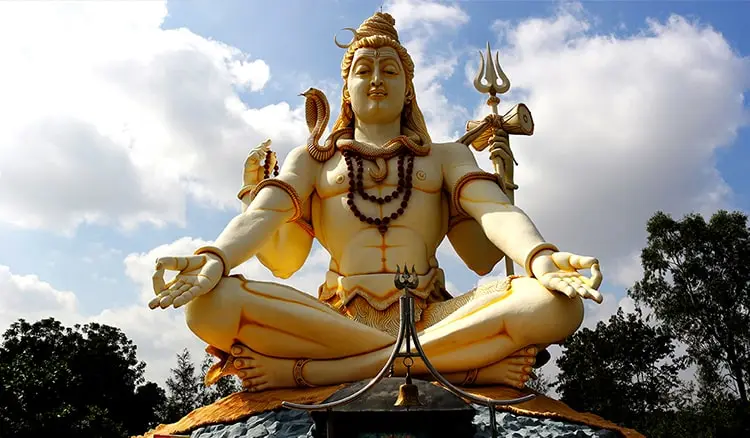 Kedarnath Trek: Our Ultimate Guide
Kedarnath is a holy pilgrimage spot for Hindus, and it's a popular destination for travelers from all around India. If you're planning on visiting this picturesque temple in Uttarakhand, here are some tips to make your visit as hassle-free as possible.
Kedarnath Trek Overviews
Kedarnath is a temple complex situated at an altitude of 3,796 metres (12,828 feet) in the Rudraprayag district of Uttarakhand, India. Dedicated to the Hindu god Shiva, Kedarnath is one of the most visited tourist destinations in India and one of the holiest Hindu pilgrimage sites.
Kedarnath is a popular destination for trekkers and hikers who want to visit some of the most beautiful and picturesque temples in North India. A typical Kedarnath Trek includes a day-long hike from The most popular time to visit Kedarnath is during April or May when the weather is warm but not too hot. However, the temple can be visited any time of year as long as there is enough daylight.
The Different Types of Kedarnath Treks
There are a few types of Kedarnath treks that tourists can choose from. The first type is the standard trekking route that starts from the village of Sonprayag and follows the path to Chardham. This trek is medium in difficulty. The second type of Kedarnath trek is the overnight trip which begins from Sonprayag and ends at the Mandakini River. This trek is considered to be more challenging since it requires climbing mountains and crossing rivers. The last type of Kedarnath trek is the overland journey which starts from Dharamsala and ends in Kedarnath. This journey is considered to be the most challenging because it requires travelling through difficult terrain and crossing many rivers.
Gear You'll Need
For most people, the highlight of a trek to Kedarnath is the sight of the holy shrine at the top. But before you can enjoy that view, you'll need to prepare your body and gear for the uphill journey. Here are some essentials:
1. Trekking boots - The trek to Kedarnath is long and arduous, lasting anywhere from 6-10 hours depending on your pace. You'll be walking on uneven ground, through dense forests, and across streams and rivers. Make sure you get boots that are both sturdy and waterproof, so you can avoid getting wet or cold feet.
2. Sunscreen - The intense sunlight at the top of Kedarnath can cause skin problems like sunburn and sun poisoning if you're not careful. Bring sunscreen lotion in case you end up spending a lot of time outdoors.
3. First-aid kit - Accidents happen on hikes, and a little knowledge about first aid will help you treat minor injuries without having to go to a hospital. Make sure you have bandages, antibiotic ointment, painkillers, and insect repellent.
Visit Kedarnath by Road (Till Sonprayag)
Kedarnath is a must visit trek if you are in Uttarakhand. In this post, we will give complete guide to visiting Kedarnath by Road and Till Sonprayag.
Kedarnath is an important Hindu pilgrimage center located in the Indian state of Uttarakhand. This place is considered as one of the holiest shrines for Hindus and attracts millions of devotees every year. The temple complex at Kedarnath houses some of the holiest shrines for Hindus, including the shrine of Lord Shiva, the highest peak of the Himalayas known as Kedarnath Parvat, and the temple dedicated to Goddess Durga.
Kedarnath is easily accessible by road from any part of Uttarakhand. The journey from Dehradun takes around 4-5 hours and from Haridwar around 6-7 hours. There are frequent buses available on both routes. From Tehri, it takes around 5-6 hours by bus to reach Kedarnath and from Rudraprayag around 2-3 hours by bus.
Kedarnath Trek Distance
The trek to Kedarnath is a 18 km trek which starts from Gaurikund till Kedarnath. The trek has changed since the 2013 flood disaster in Uttrakhand and since then the 14 km trek to Kedarnath has increased to a 16km trek.
Tips for a Comfortable Trek
Trekking in India can be a great experience, but it's important to be prepared for the weather and the terrain. Make sure you have the right gear and acclimatize yourself well before you set out.

When trekking in Kedarnath, make sure to visit the temple complex early in the morning or late in the afternoon when the light is perfect. The temples are open from 6 am to 12 pm and 6 pm to 8 pm during monsoon season, so plan your visit accordingly.

Always take care when trekking in steep or slippery areas, as accidents can happen easily in these conditions. And if you get lost, always stay calm and follow your instincts - trust your judgement more than anything else!
How to Prepare for a Kedarnath Trek
If you plan on trekking to Kedarnath, it is important to be aware of the risks and precautions that need to be taken in order to have a safe and enjoyable experience. Here are 3 tips to help you prepare:
Research the area - The best way to prepare for your trek is to be familiar with the area. Make sure to read up on the geography, climate, wildlife, and general conditions in the region. This will help you better understand what to expect and allow you to make informed decisions about what gear and preparations are necessary.
Get vaccinated - It is important to be fully vaccinated again stenza before trekking to Kedarnath. There is a risk of contracting the disease in the high altitude region, even for healthy individuals. Vaccinations are available at most health clinics in India or abroad.
Bring proper gear - Trekking in India can be hot and humid, which means that proper clothing is essential. Bring sturdy shoes, appropriate clothing for the weather conditions (including a hat and sunscreen), and enough drinking water for the journey. Remember to pack your own food and snacks as well as medical supplies in case of emergencies.
How to plan and book your Kedarnath Trek?
Kedarnath is one of the most revered Hindu pilgrimage sites in India. Pilgrims from all over the country make the trek to Kedarnath every year. There are a couple of ways to plan your trip - either book through an official tour operator or go it alone.
If you're planning to do the trek yourself, here are some tips:
Book your tickets well in advance. The best time to book is around six months in advance, as availability tends to be high.

Make sure you have all the required documents with you - a passport, a photo ID, and proof of insurance.
Have plenty of money ready - the trekking costs around Rs 12000 per person.
Make sure you have proper gear - hats, raincoats, warm clothes, and sturdy boots.
Prepare yourself mentally and spiritually for the challenge ahead - Kedarnath is one of the most demanding treks in India!
Compensation and Benefits for Indian Tours Participants
Indian tours can be a great way to see the country and its many attractions while learning about the local culture. However, before deciding to take an Indian tour, it is important to understand what compensation and benefits are available to participants.
There are a number of different types of compensation that can be offered by tour operators. These may include hotel accommodations, meals, airfare, and ground transportation. Additionally, many tour operators offer special deals for students and seniors.
Some benefits that are typically offered include discounted rates on attractions, access to exclusive events, and additional discounts on purchases in local businesses. In addition, most tour operators provide insurance coverage for medical emergencies and lost luggage.
It is important to read the specific terms and conditions of each tour before signing up. This will help ensure that you are getting the most out of your experience.
Conclusion
The Kedarnath trek is one of the most popular treks in India and for good reason. Not only is it a stunningly beautiful route, but it's also one of the easiest treks to organize. Indian Tours has everything you need to make your dream trip to Kedarnath a reality. We offer great deals on our tickets and can customize your journey to ensure that you have an incredible experience while staying within your budget. Trust us, booking with Indian Tours is the best way to make sure that your pilgrimage to Kedarnath goes off without a hitch!
Program
( 08 days / 07 nights )
Day2

Transfer from Delhi to Haridwar (By Train - 217.6 km)

Day3

Transfer from Haridwar to Guptkashi (Drive - 203.5 km)

Day4

Transfer from Guptkashi to Gaurikund - Trek to Kedarnath (Drive - 15.3 km & Trek - 14 km)

Day5

Trek to Vasukital (Trek - 8 km) and Back to Kedarnath (Trek - 8 km)

Day6

Trek to Gaurikund (Trek - 14 km) - Drive to Rudraprayag (Drive - 41.2 km)

Day7

Transfer to Rishikesh (Drive - 141.7 km)
FREQUENTLY ASKED QUESTIONS
INCLUSIONS/EXCLUSIONS
Breakfast
Transportation
Stay
TERMS AND CONDITIONS
CANCELLATION AND REFUND:
Cancellations prior to 10 days from the start of the trek are entitled to a full refund(excluding the transaction charges)Cancellation between the 9th day and the 3rd day to the start of the trek will have an 80% refund. Cancellation less than 3 days to the start of the trek will have NO refund. For any assistance mail us at: info@indian-tours.in

DISCLAIMER:

This activity is hugely dependent upon weather. The trip may get canceled without any prior notice due to weather or any unforeseen adverse circumstances
GALLERY / PHOTOS