Pindari Glacier Trek Uttarakhnad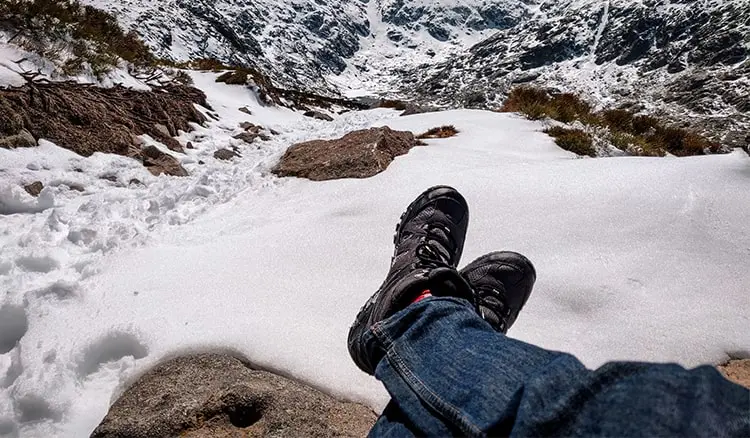 Pindari Glacier Trek Uttarakhnad
Uttarakhand is a land of endless possibilities, and one of the most popular destinations in this state is Pindari Glacier Trek. The trekking trail starts from Loharkhet, a tiny village which is 20 km away from the Bageshwar district and leads you through the Kumaon Himalayas, with different landscapes and stunning views at every turn. If you're looking for an amazing adventure that will leave you feeling refreshed and invigorated, take the Pindari Glacier Trek!
About the Pindari Glacier Trek:
The Pindari Glacier Trek is a stunning journey that will take you to a high altitude pass and give you amazing views of the surrounding area. The hike starts at a breathtaking altitude of 12370 feet above sea level, 5 kilometers ahead of Phurkia. The views from the pass of the Dhakri Khal are particularly impressive and include the many snow-capped peaks that form the southern rim of the Nanda Devi Sanctuary. Stunning and calm lakes with crystal clear waters, snow-clad mountain peaks, charming wooden bridges, everything just adds to a mystic and exhilarating experience when you are on this trek!
The Pindari Glacier Trek is a moderate difficulty trek that takes you to the top of the Pindari Glacier. The trek is long at 48 kilometers, but the height gain is only 12370 feet. The best time to travel is in April, May, June, and Mid August to November. The temperatures range from 18°C to -2°C, so pack your warm clothes! You will find an ATM in Kathgodam at the start of the trek.
Quick Facts About Pindari Glacier Trek
| | |
| --- | --- |
| Destinations : | Loharkhet, Dhakuri, Khati, Dwali, Pindari Glacier |
| Duration : | 7 Days |
| Experience : | Trekking (Easy to Moderate) |
| Maximum Altitude : | 12370 ft. (Approx) |
| Starting Point : | Kathgodam |
| Trekking distance (Total) : | (50 km) |
| Ideal time : | 42 Km |
| Budget : | 10,000 Per Person |
How to reach Kathgodam:
To reach Kathgodam, motorists can choose to travel by air, rail, or road. The nearest airport is the Pantnagar Airport located at a distance of 32kms from Kathgodam. The airport is connected with Delhi by 4 round flights per week. Taxis are easily available from the Airport to Kathgodam. Alternatively, travellers can take the train to New Delhi which takes around four hours and then head to Kathgodam. The journey includes travel through the states of Delhi, Uttar Pradesh, Uttarakhand, and more. The sky will remain clear for a few days. During the day, the people of Kathgodam experience a temperature of 20°C which can drop to 15°C at night. The route in Uttarakhand is full of scenic beauty as the train passes through the state to reach Kathgodam. The last way to get to Kathgodam is by road. Buses are regularly available from ISBT Anand Vihar, Delhi which makes the journey relatively easy and straightforward.
Why Choose Pindari Glacier Trek?
Pindari Glacier trek is an excellent choice for adventurers and nature enthusiasts. It offers stunning mountain views, a charming lifestyle of the local villagers, diverse landscapes, and amazing wildlife. The trek starts from Dhakuri pass, which is a small village in the Kumaon Hills with a bridge crossing over a rivulet. From there, it leads through diverse landscapes with dense forests, passes through quaint Himalayan villages and glimpse into the lifestyles of the villagers. The highlight of this trek is reaching the top of Pindari glacier where you can get a panoramic view of many snow-covered mountains like Nanda Devi and Nandakhot. This trek is great for testing your endurance both mentally and physically as it offers a zero point at an elevation of 3660 meters.
What is the best time for Pindari Glacier Trek?
There are three best seasons to attempt the Pindari Glacier trek: the summer months of April to June, post monsoon period of September to November, and before the onset of winter. The best time for the trek is during the summer months, when the lower level snow cover has melted away. This is also a good time for the hike because there are more flowers blooming. However, it is not wise to attempt the trek during monsoons because the terrain becomes slippery and muddy, and more prone to landslides.
Activities in Pindari Glacier
Trekking to Pindari Glacier is a mesmerizing experience that takes one through dense forests, rivulets, verdant meadows, lush green valleys, and cascading rivers. One can get spellbinding worm's-eye view of the majestic Nanda Devi peak from Pindari Glacier. The trek also offers Village Tourism opportunities.
Nearby places to visit
Trekkers visiting Kathgodam are most likely recommended to extend their stay and explore the city. Nearby places to visit include the Sheetla Devi Temple, Kalichaud Temple, Sat Tal and Hanuman Garhi.
Know Before You Go for Pindari Glacier Trek
If you're interested in trekking the Pindari Glacier, be sure to read up on the precautions that need to be taken before you go. First and foremost, make sure that you have all of the required documentation: your passport, driver's license, and health insurance card. You will also need to provide your name, address, and phone number. This information will be shared with the trek leader once you've booked the trip. Another important thing to keep in mind is what kind of equipment you'll need for the trip. Make sure that your clothing is weather-appropriate and includes a whistle, sunscreen, insect repellent, boots, layer socks/ thermals, and a raincoat. And finally, be sure to pack plenty of food and water. You will not be able to purchase anything along the way - you'll need to bring everything with you! And if you want some peace of mind while on your journey, consider booking with a Professional Trek Leader who can help make sure everything goes smoothly.
Things To Carry for Pindari Glacier Trek
When planning your trip to the Pindari Glacier, it is important to consider what items you will need to stay safe and comfortable while hiking. Here are some items to pack:
Head torch to see in the dark- Rain cover to keep you dry in case of rain
Warm clothes for cold weather
Toilet paper and wipes for when you have to relieve yourself on the trail- Walking stick for balance and assistance when walking- Back pack for extra storage space
Water bottle for hydration on the trail
Fleece jackets and thermals for extra warmth if needed
Hiking shoes for a comfortable hike
Hat and sunscreen
First Aid kit including moleskin, gauze pads, and adhesive tape
Multi-tool or Swiss Army knife
Tips for a successful Pindari Glacier Trek
When planning your Pindari Glacier trek, it is important to keep a few things in mind. Here are a few tips to help you have an enjoyable and successful trip.
Make sure to pack plenty of warm clothes and hats! The temperature can change quickly in the Himalayas, and you'll want to be prepared for anything. Bring sunglasses, sunscreen, and sturdy shoes as well.
Make sure that you have all the necessary permits before you go. Trekking permits are required for all visitors to the Kumaon Himalayas, so be sure to research the required documents and paperwork before you go. You can download the trekking permit application form here. If you're not familiar with trekking in India, be sure to consult an experienced guidebook or travel agent before departure.
Plan your route carefully. Do your research so that you know what trails and checkpoints are included in your trek. It's also important to know how long each day's hike will be; make sure that you have enough time both mentally and physically for the journey ahead.
Be patient—the trekking experience is one of the most rewarding things that you have.
Conclusion
Uttarakhand is a place of great natural beauty, and the Pindari Glacier Trek is one of the most popular hikes in the area. The hike begins with an easy walk to a meadow where you can take a break before beginning your ascent up the glacier. On the way up, you'll get amazing views of snow-capped mountains and valleys as well as crystal clear streams. At the top of the glacier, you will have fine opportunities for photographs and even some downhill skiing if you're feeling adventurous!
Program
( 07 days / 06 nights )
Day1

Kathgodam to Dhur/Dhakuri : 241 km & 2 km Trek

Day2

Dhakuri to Khati village (Ringladhar camp) : 12 km Trek

Day3

Ringladhar Camp to Furkiya camp : 16 km trek

Day4

Furkiya camp to Pindari (0 point) and back Furkiya camp : 15 kms

Day5

Furkiya camp to Khati village (Ringladhar camp) : 16 km trek

Day6

Khati village (Ringladhar camp) to Bageshwar : 8 km trek & 56 km Drive

Day7

Bageshwar to Kathgodam : 185 km Drive
FREQUENTLY ASKED QUESTIONS
TERMS AND CONDITIONS
CANCELLATION AND REFUND:
Cancellations prior to 10 days from the start of the trek are entitled to a full refund(excluding the transaction charges)Cancellation between the 9th day and the 3rd day to the start of the trek will have an 80% refund. Cancellation less than 3 days to the start of the trek will have NO refund. For any assistance mail us at: info@indian-tours.in

DISCLAIMER:

This activity is hugely dependent upon weather. The trip may get canceled without any prior notice due to weather or any unforeseen adverse circumstances
GALLERY / PHOTOS