Phulara Ridge Trek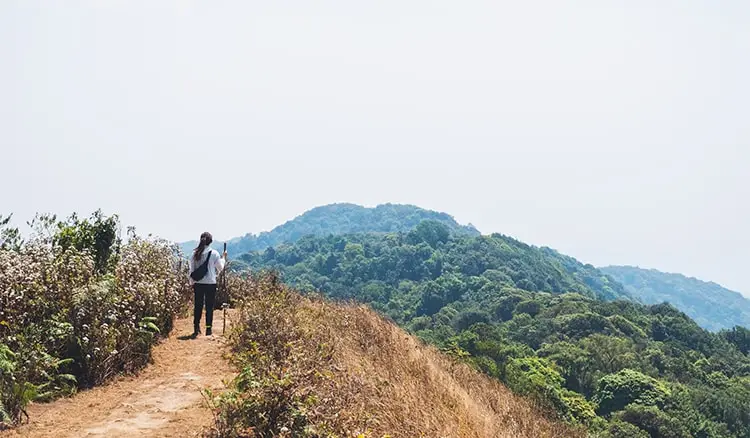 Phulara Ridge Trek
There's a lot to explore in Uttarakhand, India. It's long been one of the top destinations for travelers who seek escape into the wilderness. The Himalayan state boasts natural beauty and beauty that only nature can bring. And while there is no shortage of treks in the region, one particular trek has captured travelers' hearts and led to a renewed interest in this destination - the Phulara Ridge Trek.
About the Phulara Ridge Trek
The Phulara Ridge trek is a challenging journey with a high altitude of 12,127 ft. This trek is rated with easy to moderate difficulty level that largely depends on the fitness meter of the family. This trek is suitable for both families as well as individual trekkers, and if you're above the age of 58 years, you'll also need to submit your Treadmill Test within 7 days of registration. Needless to say, this trek will require plenty of fitness, and if you don't have it, expect to feel the burn.
The Phulara Ridge Trek is a very easy to moderate trek that is perfect for anyone who wants to explore the mountain ranges in Uttarakhand. The trekking distance is only 25 kilometers, and the average temperature ranges from 8°C during the day to 15°C at night. The hike can be done during all seasons, but the best time is during March, April, May, June, September, October, November and December. The difficulty level is easy to moderate, so even if you're not a hiking pro, you'll be able to complete the trail.
Why should I go for this trek?
Phulara ridge trek offers a great experience for all trekkers, whether beginner or seasoned. Apart from being one of the most scenic treks in India, it also has some of the prettiest campsites around. You can enjoy a 360-degree view of the peaks all around you while on the trek, making it perfect for people looking for a unique trek experience.
Near by attraction
Some of the nearby attractions that you can explore include Sahastradhara, a 'thousand fold water spring' which is a famous tourist spot in Dehradun, Robber's Cave or Guchhi Pani which is a famous picnic spot for fun-loving enthusiasts, and Tapkeshwar temple on the bank of Asan River which is believed to have one of the oldest Shivling. You can also enjoy the splash at much-touted Kempty Falls in Mussoorie and the highest place in Mussoorie, Lal Tibba. Admire the Kumaon and Garhwal Art & Culture at SOHAM Heritage and Art Centre.
Accommodation
The accommodation type in this trek will be either a local guest house or a homestay. You will be provided with the details of your accommodation through email few days prior to the trek. On trekking days, all the trekkers will be accommodated in twin or triple sharing tents. Along with this, there will be also be a toilet tent and a dining tent installed at every campsite as we roll.
How Much Will the Trip Cost?
Phulara Ridge Trek is a popular trekking destination in Uttarakhand. The trip will cost you between Rs. 6,000-8,000 per person, depending on your choice of accommodation.
How to Reach
If you are travelling from Delhi, the best way to reach Sankri is by overnight UKRTC buses and Volvos available from ISBT Kashmere Gate, Delhi to Dehradun. The distance from Delhi to Dehradun is about 247 km. You can also hire a taxi or outstation cab from Delhi to Dehradun. You can also reach Sankri by road, rail, or air transport. If travelling by road, the nearest railway station to Sankri is 187 km away in Dehradun. There are a number of trains running between Delhi and Dehradun like Dehradun Express, Mussoorie Express, Nanda Devi Express. It is advisable to make your train bookings a month in advance. If travelling by rail, the nearest airport from Sankri is Jolly Grant airport in Dehradun which is 213 km away from Sankri. You can reach Dehradun from New Delhi by flight. If you are going to the end point of the trek, then you can take a taxi back to Dehradun. The journey takes around 6-7 hours.
Know Before You Go for Phulara Ridge Trek
Before embarking on the Phulara Ridge trek, it is important to be aware of the specific conditions that will be encountered. The trek is led by professional guides who are experienced in such conditions and can ensure your safety. There are a few key things to remember before departure:
Consult your physician before embarking on the trek.
Be aware of the altitude and take proper acclimatization steps.- Carry essential medications and equipment, and heed warnings from local authorities if necessary.
Travelers are strongly advised not to litter in the eco-sensitive zones during their visit.
Do not use devices with earphones while on the trail, as this can hinder your audibility.
Please provide a valid Identification at check-in in order to facilitate security concerns.
Arrive with a neat and clean vehicle; bad odor could spoil your trip experience.
Limited camping options are available, so be prepared for a Spartan lifestyle while camping or staying in villages along the way.
Utilize available mobile & live web charging points during your journey.
Things To Carry for Phulara Ridge Trek
If you're planning on hiking Phulara Ridge, it's important to carry the right gear. Here are the items you'll need:-
Oxygen can (6 litres): You'll need this to help you breathe while hiking.
Backpack (50-60l): This will hold all of your gear and supplies.
Day pack (20-30l): This is perfect for carrying food and water while hiking.
Binoculars: These will help you see faraway objects.
Hiking shoes: This will protect your feet from rocks and other obstacles.
Thermal inners: Keep yourself warm during cold weather hikes.
Sunscreen
Hats and sunglasses
Plenty of water
Snacks
First-aid-kit
Map of the area
Program
( 06 days / 05 nights )
Day3

Sikolta to Bhoj Gadi via Karsu Thatch

Day4

Bhoj Gadi to Pushtara via Phulara ridge

Day5

Pushtara to Taluka. Drive to Sankri

Day6

Departure from Sankri
FREQUENTLY ASKED QUESTIONS
TERMS AND CONDITIONS
CANCELLATION AND REFUND:
Cancellations prior to 10 days from the start of the trek are entitled to a full refund(excluding the transaction charges)Cancellation between the 9th day and the 3rd day to the start of the trek will have an 80% refund. Cancellation less than 3 days to the start of the trek will have NO refund. For any assistance mail us at: info@indian-tours.in

DISCLAIMER:

This activity is hugely dependent upon weather. The trip may get canceled without any prior notice due to weather or any unforeseen adverse circumstances
GALLERY / PHOTOS