Nepal Tour Package from Gorakhpur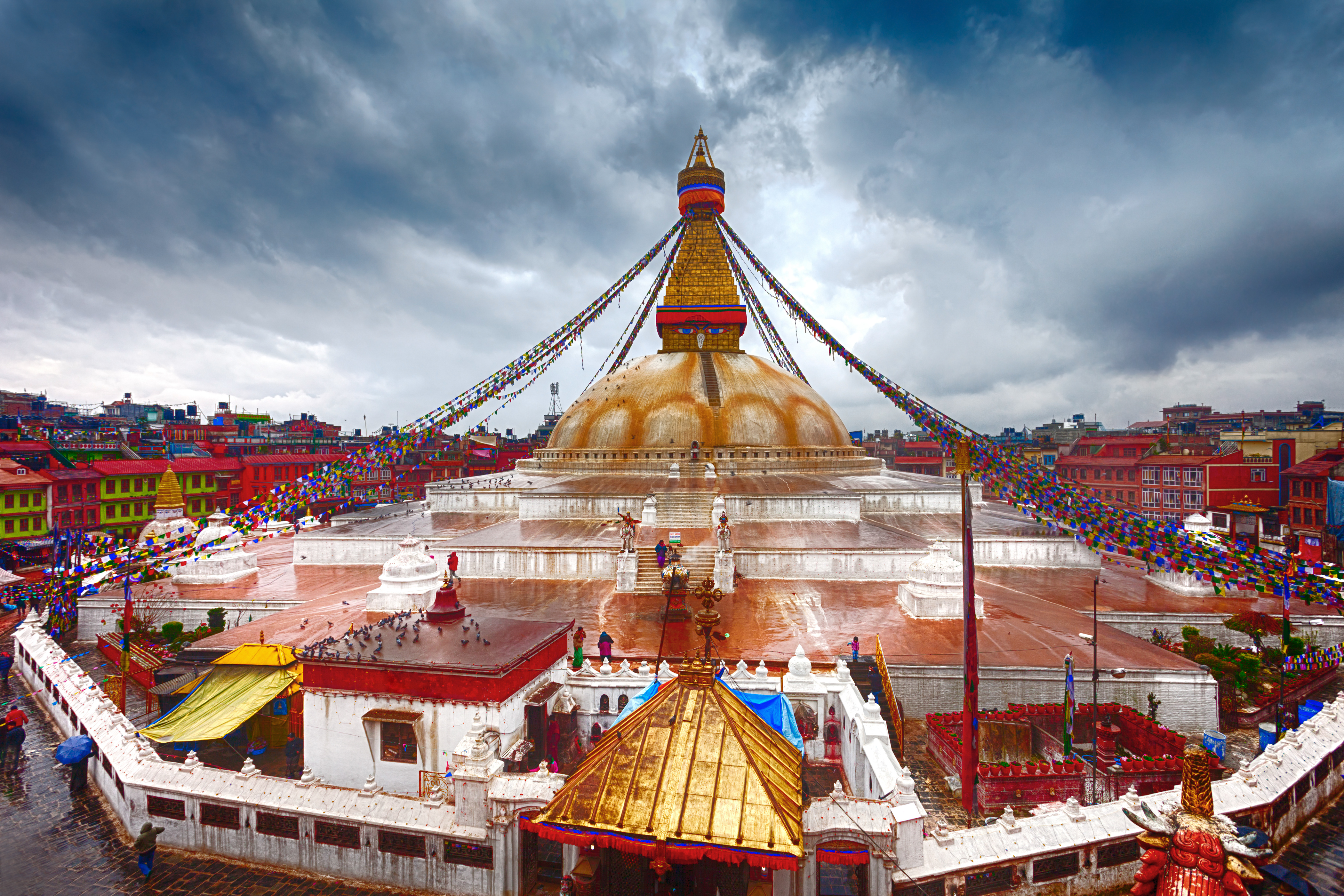 Nepal Tour Package from Gorakhpur
If you're looking for an adventurous and culturally rich vacation, consider a Nepal tour package from Gorakhpur. Indian Tours is the perfect provider to help you plan your dream trip to this breathtaking country. With our extensive experience in travel and tourism, we offer comprehensive packages that cater to your preferences and budget.
Our Nepal tour packages from Gorakhpur include visits to some of the most iconic destinations in Nepal. You'll get to explore the ancient temples and UNESCO World Heritage Sites in Kathmandu, take in the stunning panoramic views of the Himalayas, and experience the local culture and traditions.
We offer a range of customizable packages, which means you can choose the duration of your trip and the specific activities and attractions that you want to include. Whether you're a solo traveler or traveling with family or friends, our packages cater to all kinds of groups.
At Indian Tours, we prioritize your safety and comfort. Our packages include accommodation in premium hotels and transportation in air-conditioned vehicles. We also provide experienced guides who will accompany you throughout your trip, ensuring that you have a hassle-free and enjoyable experience.
If you're looking for an unforgettable adventure in Nepal, look no further than Indian Tours. Book your Nepal tour package from Gorakhpur today and let us help you create memories that will last a lifetime.
Quick info
| | |
| --- | --- |
| Package Name | Nepal Tour Package from Gorakhpur |
| Destinations | Kathmandu, Himalayas, cultural sites |
| Package Types | Customizable packages available |
| Inclusions | Accommodation, transportation, guide |
| Accommodation | Premium hotels |
| Transportation | Air-conditioned vehicles |
| Guides | Experienced and knowledgeable |
| Safety | Priority given to safety and comfort |
| Booking | Book online or through customer service |
Experiences Covered
Here are some of the experiences covered in Indian Tours' Nepal tour package from Gorakhpur:
Cultural Exploration: You'll get to visit some of Nepal's most iconic cultural sites, including ancient temples, UNESCO World Heritage Sites, and local villages. You'll learn about Nepal's rich history and traditions from experienced and knowledgeable guides.

Himalayan Views: Nepal is home to some of the world's most stunning panoramic views of the Himalayas. You'll get to experience these views up close and personal as part of the package.

Adventure Activities: If you're an adrenaline junkie, you'll love the adventure activities available in Nepal, such as hiking, trekking, and white-water rafting. You can customize your package to include these activities if you choose.

Local Cuisine: Nepal has a unique and delicious cuisine that you'll get to try as part of the package. From momos to dal bhat, you'll get to taste some of the best food Nepal has to offer.

Local Festivals: Nepal is known for its colorful and lively festivals, and you'll have the opportunity to witness and participate in some of these festivals as part of the package.
Destination info
Official Name: Nepal
Capital City: Kathmandu
Language: Nepali
Time Zone: GMT +5:45 hours
Plug Type: C, D & M (220-240V, 50Hz)
Currency: Nepalese Rupee (NPR)
Climate: Nepal has a varied climate due to its varying altitude and topography. The best time to visit Nepal is during the autumn months of September to November when the weather is generally dry and pleasant.
Visa Requirements: Visitors to Nepal require a visa, which can be obtained on arrival at the airport or from a Nepalese embassy or consulate. Tourist visas are typically valid for up to 90 days.
Popular Tourist Attractions: In addition to the destinations covered in Indian Tours' Nepal tour package from Gorakhpur, other popular tourist attractions in Nepal include the Everest Base Camp Trek, Chitwan National Park, and Lumbini (the birthplace of Lord Buddha).
How to Reach?
One of the most convenient ways to reach Gorakhpur is by air or train. Gorakhpur has a domestic airport with good connectivity to major Indian cities such as Delhi, Kolkata, Vadodara, Chennai, Trivandrum, Mumbai, etc. Additionally, the Gorakhpur Junction is well connected through a network of trains and highways.
Thing to Know Before You Go for Nepal Tour Package From Gorakhpur
International flight tickets are not included in the package cost.
The price of the visa is not included in the package.
Prices are subject to change based on the availability of hotel rooms, especially during peak season and blackout dates.
Travel insurance is not included in the package, but it is recommended.
Meals other than those mentioned in the itinerary are considered excluded.
A valid ID proof is mandatory for each individual guest at the time of booking and upon arrival. PAN card will not be considered a valid address proof.
Guests are expected to dress appropriately, especially while visiting religious sites.
Guidelines issued by the state government must be followed. Social distancing should be maintained, and frequent hand sanitization and mask usage are recommended.
Rates may fluctuate with any change in services/hotels. The difference in the cost shall be borne by the client in case of any amendment to the package due to an increase in the number of guests.
Indian Tours reserves the right to rearrange the itinerary due to any kind of disturbance that occurs (i.e.- natural calamity, blockade, flight/train cancellation, extreme shortage of commodities, political conditions, or any others) without changing the total number of days and without compromising any service.
Any breakage or damage of any items in the hotels will be charged at actuals.
Program
( 06 days / 05 nights )
Day1

Arrival in Nepal

Upon arrival in Gorakhpur, you will be greeted by our representative who will assist you with your transfers to Nepal.
You will need to complete the necessary formalities at the border as you enter Nepal.
After crossing the border, you will continue your road journey to Pokhara.
The drive to Pokhara will be a scenic one, as you pass through beautiful forests and breathtaking valley views.
The distance between Pokhara and Gorakhpur is around 285 km, and the journey takes approximately 8.5 hours.
Once you reach Pokhara, you can spend the rest of the day at leisure.
Overnight stay will be provided at the hotel in Pokhara.

Day2

Sightseeing in Pokhara

After breakfast in the morning, get ready to explore Pokhara.
Start your day by visiting the picturesque Phewa Lake, which is surrounded by the snow-clad peaks of the Annapurna range.
You can choose to take a boat ride (at your own cost) to visit the Barahi temple located on an island in the middle of the lake.
Next, visit the Bindabasini Temple, which is the oldest temple in the Pokhara Valley and is dedicated to the Hindu goddess Durga, who is the chosen guardian deity of Pokhara.
After that, head to Devi's Falls, also known as the underground waterfall, as it creates a 500-feet-long underground tunnel to reach its bottom.
Further downstream from Devi's Falls is the holy Gupteshwar Cave, which houses a Shiv Lingam inside. Take a peaceful walk through the caves, admiring the rock formations inside.
Spend the rest of the evening by the lake, exploring the local stores and trying out delicious local delicacies.
The breathtaking landscape of the Annapurna and Machhapuchhre mountain ranges might make you want to stay back in Nepal.
Return to the hotel in Pokhara for an overnight stay.

Day3

Transfer to Kathmandu

Have breakfast at the hotel in Pokhara and proceed to Kathmandu by transfer.
The drive from Pokhara to Kathmandu is approximately 210 km and takes around 6.5 hours.
En route, visit the Manakamana temple, also known as the wish-fulfilling goddess, and enjoy a short cable car ride to reach the hilltop temple.
Upon arrival in Kathmandu, complete the check-in formalities at the hotel and spend the remaining day at leisure.
Stay overnight at the hotel in Kathmandu.

Day4

Sightseeing in Kathmandu

Start the day with a visit to Pashupatinath temple, a revered Hindu pilgrimage site where cremations take place along the Bagmati river.
Continue to Boudhanath Stupa, the holiest shrine for the Buddhist culture in Nepal, where thousands of pilgrims gather daily to perform circumnavigation rituals.
Visit Patan (Lalitpur), the second-largest town in the valley, separated from Kathmandu by the Bagmati river.
Explore Patan's central Durbar Square, an architectural center point with a concentration of temples, including the Royal Palace, Krishna Mandir, and Buddhist monuments.
Proceed to Swayambhunath, a 5th-century stupa with a golden spire adorned with colorful prayer flags, offering fantastic views over Kathmandu Valley.
Return to the hotel for an overnight stay in Kathmandu.

Day5

Transfer to Lumbini

Wake up early and have breakfast in the hotel.
Start your journey to Lumbini, the birthplace of Lord Buddha.
The distance between Kathmandu to Lumbini is 290 km and will take up to 8.5 hours.
Upon reaching Lumbini, take some rest after the tiring journey.
Overnight stay at the hotel in Lumbini.

Day6

Sightseeing in Lumbini and Depart

Have breakfast at the hotel in Lumbini
Visit the Mayadevi temple, a UNESCO World Heritage Site and the birthplace of Gautam Buddha
Explore other attractions in the complex including the Ashokan pillar, Mayadevi pond, and the sacred Bodhi tree
Visit other attractions in Lumbini like the Thai monastery, Lumbini museum, Myanmar temple, Korean temple, Crane Sanctuary, etc. (if time permits)
Start your journey back to Gorakhpur, which is around 88 km and will take approximately 3 hours
The trip to Nepal concludes once you are dropped off in Gorakhpur at your desired location for onward journey
FREQUENTLY ASKED QUESTIONS
INCLUSIONS/EXCLUSIONS
Accommodation on double sharing basis with Breakfast
All sightseeing by private Cab, as per itinerary
Transfers from Gorakhpur to Gorakhpur
All applicable taxes on accommodation
All toll taxes/driver's allowance/fuel charges etc.
TERMS AND CONDITIONS
CANCELLATION AND REFUND:
If cancellation are made 30 days before the date of travel then 25.0% of total tour cost will be charged as cancellation fees
If cancellation are made 15 days to 30 days before the date of travel then 50.0% of total tour cost will be charged as cancellation fees
If cancellation are made 0 days to 15 days before the date of travel then 100.0% of total tour cost will be charged as cancellation fees
GALLERY / PHOTOS