Jewels of Nepal Tour Package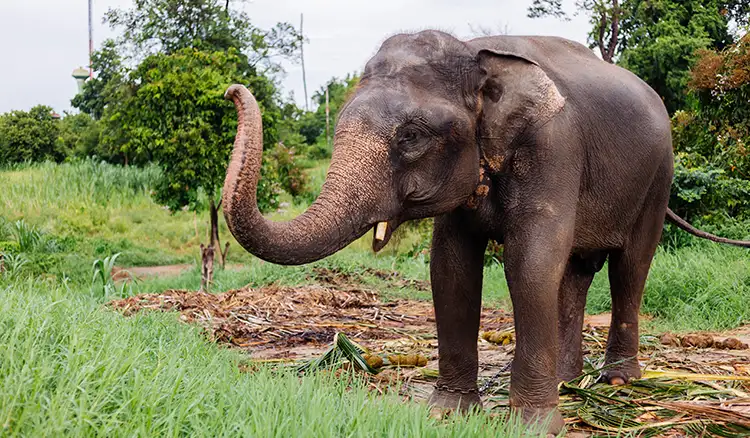 Jewels of Nepal Tour Package Highlights
Experience the rejuvenating power of nature by taking a break and admiring the snow-capped Himalayan peaks reflected in Phewa Lake at Pokhara.

Get an adrenaline rush as you listen to the powerful roar of the Royal Bengal Tiger echoing through the wilderness during your adventurous safari in Chitwan National Park.

Immerse yourself in a peaceful atmosphere as you explore the Gupteshwar Cave and admire its stunning rock formations.

Witness one of the most breathtaking sunsets of your life at Sarangkot, where the sun's rays transform the Himalayan peaks into a golden masterpiece.

Indulge your taste buds in Nepal's local cuisine by strolling through the lively Pokhara market.
Jewels of Nepal Tour Package Overview
About Tour
The Jewels of Nepal Tour Package is a comprehensive travel package that provides an immersive experience of Nepal's rich cultural and natural heritage. The package includes a range of activities that cater to all types of travelers, from adventurous trekkers to culture enthusiasts.
The tour package typically includes visits to popular tourist destinations such as Kathmandu, Pokhara, and Chitwan National Park. Travelers will have the opportunity to explore historic sites such as the UNESCO World Heritage-listed Pashupatinath Temple and Swayambhunath Stupa, as well as the bustling local markets of Kathmandu and Pokhara.
In addition to cultural experiences, the tour also offers a chance to experience Nepal's stunning natural landscapes. Travelers can take in breathtaking views of the Himalayan mountain range, including the iconic Mount Everest, and explore the picturesque Phewa Lake in Pokhara.
Adventurous travelers can also opt for activities such as trekking, river rafting, and jungle safaris in Chitwan National Park, where they can witness diverse wildlife such as the Royal Bengal Tiger and one-horned rhinoceros.
Overall, the Jewels of Nepal Tour Package provides a well-rounded experience of Nepal's rich culture, history, and natural beauty, making it an ideal choice for travelers looking for an unforgettable adventure.
Quick info
| | |
| --- | --- |
| Tour Package | Jewels of Nepal |
| Duration | 6days / 5nights |
| Destinations | Kathmandu, Pokhara, Chitwan National Park |
| Activities | Sightseeing, cultural tours, trekking, river rafting, jungle safaris |
| Highlights | Pashupatinath Temple, Swayambhunath Stupa, Phewa Lake, Himalayan mountain range, Mount Everest, Chitwan National Park, Royal Bengal Tiger, one-horned rhinoceros |
| Accommodation | Usually 3-4 star hotels or lodges |
| Inclusions | Accommodation, transportation, tour guide, entrance fees, meals (depending on package) |
| Exclusions | Airfare, travel insurance, personal expenses |
| Ideal for | Travelers seeking a mix of cultural and outdoor experiences |
| Best time to visit | September to November and February to April (peak tourist season) |
Destination info
Official Name: Nepal
Capital City: Kathmandu
Language: Nepali
Time Zone: GMT +5:45 hours
Plug Type: C, D & M (220-240V, 50Hz)
Currency: Nepalese Rupee (NPR)
Thing to Know Before You Go for Jewels of Nepal Tour Package
International flight tickets are not included in the package cost.
The price of the visa is not included in the package.
Prices are subject to change based on the availability of hotel rooms, especially during peak season and blackout dates.
Travel insurance is not included in the package, but it is recommended.
Meals other than those mentioned in the itinerary are considered excluded.
A valid ID proof is mandatory for each individual guest at the time of booking and upon arrival. PAN card will not be considered a valid address proof.
Guests are expected to dress appropriately, especially while visiting religious sites.
Guidelines issued by the state government must be followed. Social distancing should be maintained, and frequent hand sanitization and mask usage are recommended.
Rates may fluctuate with any change in services/hotels. The difference in the cost shall be borne by the client in case of any amendment to the package due to an increase in the number of guests.
Indian Tours reserves the right to rearrange the itinerary due to any kind of disturbance that occurs (i.e.- natural calamity, blockade, flight/train cancellation, extreme shortage of commodities, political conditions, or any others) without changing the total number of days and without compromising any service.
Any breakage or damage of any items in the hotels will be charged at actuals.
Program
( 06 days / 05 nights )
Day1

Arrival in Nepal

Upon your arrival in Gorakhpur, you will meet our representative who will assist you with your transfers to Nepal. After completing the formalities at the border, you will continue your road journey to Pokhara.

The drive to Pokhara will be scenic, as you pass through beautiful forests and breathtaking valley views. The distance between Gorakhpur and Pokhara is 285 km, and the journey will take approximately 8.5 hours to complete.

Upon reaching Pokhara, you can spend the rest of the day at leisure, relaxing and enjoying the beautiful surroundings. You will stay overnight at the hotel in Pokhara.

Day2

Sightseeing in Pokhara

After having breakfast in the morning, you will begin your exploration of Pokhara. You will start by visiting the picturesque Phewa Lake, which is surrounded by the snow-clad peaks of the Annapurna range. You can take a boat ride (at your own cost) to visit the Barahi temple located on an island in the middle of the lake.

Next, you will visit the Bindabasini Temple, which is the oldest temple in the Pokhara Valley and is dedicated to the Hindu goddess Durga, the chosen guardian deity of Pokhara.

Afterward, you will visit Devi's Falls, also known as the underground waterfall, as it creates a 500 feet long underground tunnel to reach its bottom. Downstream from Devi's waterfall is the holy Gupteshwar Cave, which houses a Shiv Lingam inside. You can walk through the cave and admire the beautiful rock formations inside to experience a sense of peace.

In the evening, you can spend your time by the lake, shopping from local stores, or trying some delicious local delicacies. The mesmerizing landscape of the Annapurna and Machhapuchhre mountain range might make you want to stay back in Nepal.

You will return to your hotel in Pokhara for an overnight stay.

Day3

Transfer to Sarangkot

After having breakfast at your hotel in Pokhara, you will embark on a journey to Sarangkot. Before heading to Sarangkot, you will visit the International Mountain Museum, where you can gain interesting insights about the world of mountaineering.

Following the museum visit, you will start your 30-minute drive to Sarangkot, which is just 10 km away from Pokhara. Upon arrival in Sarangkot, you can spend some time exploring the surrounding area.

In the evening, you will head to the Himalayan View Tower to witness a stunning sunset over the Himalayan ranges. The View Tower offers panoramic views of the Annapurna, Dhaulagiri, the Manaslu Mountain Ranges, and the valley of Pokhara.

After enjoying the picturesque sunset, you will return back to your hotel in Sarangkot for an overnight stay.

Day4

Sarangkot to Chitwan

After breakfast at your hotel in Sarangkot, you will be transferred to Chitwan. On the way, you can take a short detour to visit the Manakamana temple, which is known as the wish-fulfilling goddess and can be reached by a cable car ride to the hilltop. Later, continue your drive to Chitwan National Park, one of Asia's premier wildlife reserves known for its rich flora and fauna spread across 360 square miles of tall grasslands and forests. It is home to a variety of mammals and birds, including several endangered species, such as the single-horned Asiatic rhinoceros and the Bengal Tiger. The scenic drive will take you through beautiful forests and breathtaking valley views, covering around 170 km from Sarangkot and taking approximately 6 hours to reach. After reaching Chitwan, you can spend the rest of the day at leisure. Overnight stay will be at the hotel in Chitwan.

Day5

Adventure Day

Wake up to a beautiful morning surrounded by the chirping of birds and fresh air. Have a hearty breakfast in the hotel and get ready to participate in some of the jungle activities. You can go on an adventurous jeep/ elephant safari in the National Park (at your own cost). Explore the exotic wildlife of Chitwan by also going on nature walks, bird watching, or taking a boat ride through the forest. Upon completing your jungle activities, return back to the hotel in Chitwan. Spend the rest of the day at leisure. Overnight stay at the hotel in Chitwan.

Day6

Chitwan to Gorakhpur | Depart with happy memories

Begin your day with a tasty breakfast at the hotel, and then proceed with your journey back to Gorakhpur. The distance from Chitwan to Gorakhpur is approximately 220 km, and it takes around 6.5 hours to reach. Once you arrive in Gorakhpur, you will be dropped off at your preferred location, marking the end of your Nepal trip.
FREQUENTLY ASKED QUESTIONS
INCLUSIONS/EXCLUSIONS
Accommodation on double sharing basis with Breakfast
All sightseeing by private Cab, as per itinerary
Transfers from Gorakhpur to Gorakhpur
All applicable taxes on accommodation
All toll taxes/driver's allowance/fuel charges etc.
TERMS AND CONDITIONS
CANCELLATION AND REFUND:
If cancellation are made 30 days before the date of travel then 25.0% of total tour cost will be charged as cancellation fees
If cancellation are made 15 days to 30 days before the date of travel then 50.0% of total tour cost will be charged as cancellation fees
If cancellation are made 0 days to 15 days before the date of travel then 100.0% of total tour cost will be charged as cancellation fees
GALLERY / PHOTOS